EP06: Bryan Cranston | On Breaking Bad, Characters, Writing & Life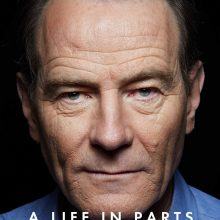 Breaking Bad's Bryan Cranston tells us about his life and new bestselling memoir, A Life In Parts. Oscar-nominated, Golden Globe, Tony and Emmy award-winner, he's best known for roles in Malcolm in the Middle, Seinfeld and most famously, Walter White. Few people know that he is also an accomplished writer having written a number of screenplays, plays, and now his autobiography. We began our conversation by asking to speak to Bryan Cranston the writer…
LISTEN TO THE PODCAST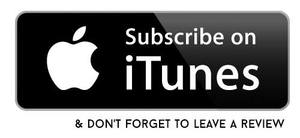 Click to Tweet: "If there's a problem in your life, fear not, it could make good story for you later on." Bryan Cranston @bestsellerxp @BryanCranston
ABOUT BRYAN CRANSTON
Bryan Cranston is an American actor, stage actor, voice actor, screenwriter, director and producer. He is known for portraying Walter White on Breaking Bad, Hal on the Fox comedy series Malcolm in the Middle, and Dr. Tim Whatley on the NBC comedy series Seinfeld. For Breaking Bad, he won the Primetime Emmy Award for Outstanding Lead Actor in a Drama Series four times. After becoming one of the producers of Breaking Bad in 2011, he also won the award for Outstanding Drama Series twice.
Cranston was also nominated three times for the Outstanding Supporting Actor in a Comedy Series for his role in Malcolm in the Middle. His role in Breaking Bad also earned him five Golden Globe nominations and one win in 2014, nine Screen Actors Guild Awards nominations with four wins, and six Satellite Awards nominations with four wins. In June 2014, he won a Tony Award for Best Actor in a Play for his portrayal of Lyndon B. Johnson in the play All the Way on Broadway. He reprised his role in the television film of the same name, which debuted on HBO in May 2016. For the 2015 film Trumbo, he received widespread acclaim and was nominated for the Academy Award for Best Actor.
Cranston has directed episodes of Malcolm in the Middle, Breaking Bad, t Modern Family and The Office (USA). He has also appeared in several acclaimed films, such as Saving Private Ryan (1998), Little Miss Sunshine (2006), Drive (2011), Argo (2012), and Godzilla (2014). In 2015, Cranston executive produced and wrote the story for the original crime drama Sneaky Pete.
SPREAD THE LOVE
Thanks for listening and joining us. Have some feedback you'd like to share? Leave a note in the comment section below.
If you enjoyed this episode, please share it using the social media buttons you see at the bottom of the post.
SUBSCRIBE, RATE & REVIEW ON ITUNES
Please do subscribe on iTunes and leave an honest review for The Bestseller Experiment podcast. Ratings and reviews are extremely helpful and greatly appreciated! They do matter in the rankings of the show, and we read each and every one of them. Don't forget, when subscribing to the show on iTunes you will get automatic updates.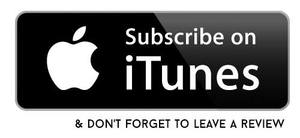 If you have any questions, you can contact us here.
EPISODE HIGHLIGHTS
In this episode you will discover…
How the problems in your life can make for great stories later on.How you can

stay

authentic and honest.

How to cope with artistic frustration.

What Bryan looks for when taking on a character, and how you can apply that to your writing.

And how you can apply CAPS – the Cranston Assessment of Projects, Bryan's own system of selection – to your project to make it stand out.

And how to avoid being a 'Sneaky Pete'!

Scrivener – The Official Writing App of the Bestseller Experiment
Co-Hosts:
Links featured in today's show:
Bestseller Experiment's Vault of Gold. Sign up to get your free Writer's ebook
Question Mark: Have a question you want answered on the show? Click here.
EPISODE TRANSCRIPT (HIGHLIGHTS)
We were privileged to speak to actor Bryan Cranston while he was in town promoting his memoir A Life In Parts. Oscar nominated, and a Golden Globe, Tony and Emmy award-winner he's best known for roles in Malcolm In The Middle, Seinfeld and, of course, as Walter White in Breaking Bad. But few people know that he is also an accomplished writer, having written a number of screenplays, plays, and now his memoir, and so we began our conversation by asking to speak to Bryan Cranston the writer…
On stories:
These are stories I've been telling for a long time, certainly the ones from my childhood, and then as I go along I realised what makes a good story: conflict, any time you find yourself in confusion or doubt, anything that's seemingly negative or goes a bad way is eventually, or is potentially, going to make a good story. I try to use that as a silver lining…
If there's a problem in your life, fear not, it could make a good story for you later on.
Challenges and surprises in writing the memoir:
The biggest surprise was putting myself emotionally in that position again. Whenever I was writing a story that was particularly harrowing or fearful I felt those feelings again, because in order to truly translate what you're feeling emotionally to the written word I think you need to submerge yourself in it, as opposed to looking at it objectively. I wanted to feel it again and be able to convey that feeling.
On being a bestseller (his book had just hit the bestseller charts):
I didn't write the book to win an award, I didn't write it to make money, as far as being a bestseller I think it could translate, to me, to mean that the book is resonating, people are finding it and recommending it. You can't get on the New York Times bestseller list unless you've sold a lot of books, and that happens when people recommend it. In fact, I ask a lot of people in the publishing business 'What is the best way to sell a book?' and they always say it's recommendations, when a friend says 'You've got to read this book'.
On coping with the solitary experience of writing:
I loved it. If I was a writer full time…? You're agonising over being alone because that's what you do, but my main profession is to be in the public eye; I'm on stage or I'm on a film set and there's a lot of people around and you go and promote movies and it's a lot of hubbub, and a lot of social interaction, and quite frankly one of the reasons I wanted to write the book was to be able to still engage in a creative endeavour and yet be alone. Take myself out of the public eye and be in a cabin or a beach house and just let your mind soar and your imagination be filled with inspiration  to write stories and that's what happens, so it was great for me. It wasn't very intimidating because I wasn't writing from page one to page two-seventy-five, it wasn't writing a novel, I was writing short stories from my life, so I already knew the genesis of the story and I just needed to fill it out and document it on paper.
On writing screenplays:
I enjoy writing. I enjoy telling stories. So whether you're acting, or directing, or writing, it's all related, it's all storytelling. And it's the joy, my professional joy, and I love doing it, so I want to experience all aspects of the storytelling process. I've written a few screenplays, and it's very difficult to get them to a point where they're being optioned and actually being made. I was signing at the bookstore today and and a woman came up with a screenplay under her arm and said 'Can I leave you my screenplay?' and (I said) 'You can't.'
Would he write a novel?
I am intrigued by the notion of writing a novel. And at some point I'd like to take a crack at it. Like this book, I don't know if I'm cut out for that. For instance, I did the narration of an Audible book, Tim O'Brien's The Things They Carried, about a reluctant soldier in Vietnam, and it was book that I wanted to read, but I never I got around to it, until I was offered the job of narrating it. And then I was able to read it. And I was a little saddened by that experience, because it told me that I don't permit myself the pleasure of simply reading a book. But if it's work-related, yes you now have permission to go and read a book. I was really disappointed that my life has come to that! That I'm so governed by the work (acting) and trying to take advantage of the opportunities that I've been afforded, and grateful for, and so I did that and it was not easy for me. I also did the narration for my own book, because I can't imagine some other actor saying my words, but again I had difficulty, because you say a line of dialogue, or a sentence from your book and I go, 'No, no, no, I don't like the way I said that word, I need to go back.' It took me a long time to be able to get through it, much longer than a seasoned pro (of doing narration) would do. And out of that I learned that I don't think I would do a narration of a book again. I struggled a bit on it. There are others who could do that. In that sense, to write a novel, it would be something I would like to try and see if it works out.
Stay authentic:
I think that's the goal of any creative person is to stay authentic to yourself and your sensibilities, whether you're an actor, dancer, singer, writer. I think that's the quest: to stay honest. If you are invested in the storytelling process and you're with other people who are as well, it's inevitable that you will at some point lock horns, because everyone can't follow the same sensibility, you're going to disagree.
And it can be done, because you can disagree without becoming disagreeable.
Artistic frustration is not only expected, it's anticipated and welcome. Sometimes, when you get into an artistic argument, you spot a problem, and you then have to be hyper-focused on it to carve out what's at the root of that problem and often the answer will come to the surface. Without the argument you could have glossed over it, but if you argue a point and do it respectfully you can come to find a better way to tell that beat, or a more honest way to reveal that something, it's actually a tremendous benefit to the artistic process.
What does he look for in a character?
Did this character have resonance with me? Did I feel for them? And it doesn't mean you have to sympathise, always, or root for the character, but did this character make a mark on you? Did it make you feel or think? And that's imperative to it. I think of Javert in Les Miserables where, to me, the strength of that character is that he's so noble and so righteous that it got in his way, and what a wonderfully, beautifully, tragic character that is. With Walter White, at first you're looking at it from an objective viewpoint, because you don't have a relationship to him yet, if it affects you from an objective viewpoint you have to trust your instincts that it will then also affect a wider audience. From that point on, you focus your attention on becoming subjective to the character, that you don't want to stand in judgement of that character, you want to be inside the skin of that character, so that you justify the actions.
When Walter White was killing people, from my standpoint, I had already justified why this was necessary.
What he looks for when choosing a project:
It's always the writing. There's no one element — at all — that is more important than the story. I have a CAPS system: the Cranston Assessment of Projects. The first item is story. And I separate the text from the story, because sometimes you'll hear a story and go, 'That's a fantastic story!' and if you read the book, or play, or screenplay you could be disappointed because, 'Oh, they just didn't get it! They didn't capture the essence of that story, it's too bad.' So that's why my first thing is the story: does it resonate? Is it important? What's the benefit to it? What are we really telling? Is it unique? It is a different way to tell a love story? What is it that's different about it? Then if I like that then I go to the actual text. Did this text support that story that I really liked so much? If that's a yes, then I go to the character? Is this character integral to that story? And so it has to go in that order. After that then it goes to the director: let me meet with the director, and talk to him or her. Are they collaborative? Do they get the same sense, when they read it, that I did? And so you know if you're going in the same direction. There's nothing worse than assuming that's going to happen, and you feel 'Oh, it's definitely going this way,'  and you get on the set, or you commit to a play and the director's saying, 'Yes, that's right, it's going this way.' And you go, 'Oh my God, this is a different vision, this is not going to work.'
'I have a finite time on Earth…'
We have reminders of it (mortality) all the time. We have people dropping dead, you hear of tragedies like that, I think a lot of people will feel that but they may not be in a position to sense an opportunity to make change, and that's unfortunate. I gave a speech once and I wanted to say that I was a kid navigating through a challenging childhood, I became kinda sneaky and duplicitous, and looking for the shortcut, and my family even nicknamed me 'Sneaky Pete'. I then I found something I really loved and devoted my professional life to it and all my energies and intellect and body and soul, and it was a beautiful thing for me to find that. It's not too late. It doesn't mean you have to enter into whatever that it professionally, but if you remember what it was that gave you joy and love, you can reintroduce yourself to that and enhance your life.
And so for all you Sneaky Petes out there that's my wish for you, to reacquaint yourself with something that brought you love and joy in the past.
Share the memes…
PODCAST TRAILER:
SHARE THE PODCAST WITH A FRIEND
SUBSCRIBE TO THE BESTSELLER EXPERIMENT PODCAST!