EP01: Who Buys Bestsellers? | Vics Tranter – Hachette Books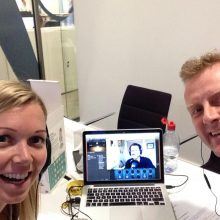 As we begin our epic quest to write and chart a book in one year, we need to discover what kind of person buys bestselling books. We turn to Hachette Book Group consumer insight expert Vics Tranter, who shares her experience and wisdom with us and we discover just who will be reading our book… and it's a bit of a shock, to be frank.
PODCAST
Click to Tweet: What every author should know… who actually buys bestsellers? #amwriting @bestsellerxp
Thanks for listening and joining us. Have some feedback you'd like to share? Leave a note in the comment section below.
SPREAD THE LOVE
If you enjoyed this episode, please share it using the social media buttons you see at the bottom of the post.
SUBSCRIBE, RATE & REVIEW ON ITUNES
Please do subscribe on iTunes and leave an honest review for The Bestseller Experiment Podcast on iTunes. Ratings and reviews are extremely helpful and greatly appreciated! They do matter in the rankings of the show, and we read each and every one of them. Don't forget, when subscribing to the show on iTunes you will get automatic updates.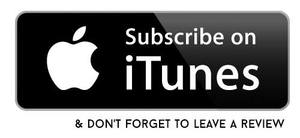 If you have any questions, you can contact us here.
Episode Highlights:
Vics Tranter – Consumer Insights Manager, Hachette Book Group
Who buys bestsellers?
What is the Bestseller Experiment?
Who are your passionate readers?
The different types of people who buy books
Who are you writing for?
Books Mentioned
Gone Girl
Girl on a Train
On Writing – Stephen King
Links featured in today's show:
Bestseller Experiment's Vault of Gold. Sign up to get your free Writer's ebook
Question Mark: Have a question you want answered on the show? Click here.
VIDEO TRAILER
SUBSCRIBE TO THE BESTSELLER EXPERIMENT PODCAST!