EP02: Bestselling Editors | Sam Eades & Juliet Ewers – Orion Books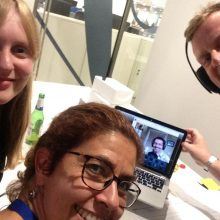 Ian Rankin, Neil Gaiman, Michael Connelly have worked with them and now they get us cornered. Juliet Ewers and Sam Eades are commissioning editors at the Orion Publishing Group. They explain just what an editor does, the common mistakes that writers make, and give us a big slap of a reality-check.
PODCAST
Click to Tweet: Editors @SamEades @JulietEwers tell you how (and how not) to write a bestseller #amwriting @bestsellerxp
Thanks for listening and joining us. Have some feedback you'd like to share? Leave a note in the comment section below.
SPREAD THE LOVE
If you enjoyed this episode, please share it using the social media buttons you see at the bottom of the post.
SUBSCRIBE, RATE & REVIEW ON ITUNES
Please do subscribe on iTunes and leave an honest review for The Bestseller Experiment Podcast on iTunes. Ratings and reviews are extremely helpful and greatly appreciated! They do matter in the rankings of the show, and we read each and every one of them. Don't forget, when subscribing to the show on iTunes you will get automatic updates.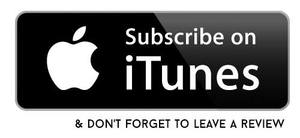 If you have any questions, you can contact us here.
Episode Highlights:
Juliet Ewers – Commissioning Editor – Orion Publishing Group
Sam Eades – Commissioning Editor – Trapeze Books

What does a commission editor do? It's not just correcting your spelling!

What's changed in publishing? And how you can make the most of these opportunities.

The most common mistakes by writers: And how you can avoid them.

Don't cheat your reader: And how to have a longer career as a writer.

Scrivener – Software for Writing
Co-Hosts:
Books Mentioned
Into The Woods – John Yorke
On Writing – Stephen King
Links featured in today's show:
Bestseller Experiment's Vault of Gold. Sign up to get your free Writer's ebook
Question Mark: Have a question you want answered on the show? Click here.
VIDEO TRAILER
SHARE THE PODCAST WITH A FRIEND
SUBSCRIBE TO THE BESTSELLER EXPERIMENT PODCAST!