EP12: Maria Semple | How To Find Your Voice As A Writer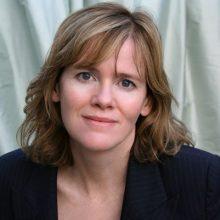 Have you every wondered how important your "Voice" is as a writer? This week on The Bestseller Experiment podcast, New York Times success Maria Semple tells us just how essential your voice is. Maria was recently named a "Power Author" by the Hollywood Reporter, putting her alongside such giants as JK Rowling and George RR Martin. Maria started as a screenwriter. Her book, Where'd You Go, Bernadette? spent over a year on the New York Times bestsellers. Her new book "Tomorrow Will Be Different" was announced as a TV series with Julia Roberts as the lead. She spoke to us about the things that stop us writing truthfully.
PODCAST
Thanks for listening and joining us. Have some feedback you'd like to share? Leave a note in the comment section below.

SPREAD THE LOVE
If you enjoyed this episode, please share it using the social media buttons you see at the bottom of the post.
SUBSCRIBE, RATE & REVIEW ON ITUNES
Please do subscribe on iTunes and leave an honest review for The Bestseller Experiment podcast. Ratings and reviews are extremely helpful and greatly appreciated! They do matter in the rankings of the show, and we read each and every one of them. Don't forget, when subscribing to the show on iTunes you will get automatic updates.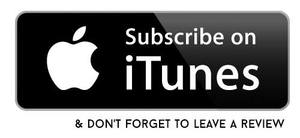 If you have any questions, you can contact us here.
EPISODE HIGHLIGHTS:
In this episode you will discover:

Why she prefers writing novels: learn to love being in control.

Find your voice: and how to cut writing classes.

The voice of self-sabotage: you need to be true and real to defeat this monster.
Writing for revenge: what makes you a stronger writer? Revenge or generosity?
Scrivener – The Official Writing App of the Bestseller Experiment
Links featured in today's show:
Bestseller Experiment's Vault of Gold. Sign up to get your free Writer's ebook
Question Mark: Have a question you want answered on the show? Click here.
EPISODE TRANSCRIPT (HIGHLIGHTS)
Maria Semple was recently named a "Power Author" by the Hollywood Reporter, putting her alongside such giants as JK Rowling and George RR Martin. As a screenwriter she got her first break on Beverly Hills, 90210, was nominated for an Emmy for Mad About You, and has written for Suddenly Susan, Ellen, and Arrested Development. Her first novel was This One Is Mine (2008), but it was her second book, Where'd You Go, Bernadette? that spent over a year on the New York Times bestseller list and will soon be made into a film directed by Richard Linklater. We were delighted to catch up with her during her whirlwind UK tour for her new book Today Will Be Different.
The difference between writing for TV and writing novels:
The solitary nature of writing novels is the first clear difference. You're alone in a room and your time is your own, and there's no budget constraints, and there's no actors walking in saying 'I refuse to say that line,' and you don't have a lot of (other) writers shouting at you while you're trying to think and come up with a line. I much prefer writing novels, I really like being in control of my time and I feel like I have a strong voice and it's easier for me to put it directly on the page, instead of collaborating.
On finding her voice:
It was difficult, and I think I'm getting stronger with my voice as I go, and I feel this book, Today Will Be Different, is by far the purest, most-realised version of my voice. I was a TV writer for many years and I took one writing class, and I left after the first session. But, in that first session there was a really important exercise we had to do, and the reason I left was because I felt that no one understood the exercise, but it was just simply, 'Write how you talk.' And I just wrote how I talk, because I know how to write how I talk, and I did it, and it was very easy for me.
It blew my mind how many people were unable to write the way they spoke. You would just be having a conversation with them by the coffee maker, and then they'd stand up (and read) and it was so stilted and nothing like the way they talked. I knew that the class wasn't for me when the teacher said we might spend the next five sessions learning how to write how you talk, and I thought 'Okay, I don't need to do this.'
I think it's really important to start off by being able to write how you talk, even if it means recording yourself and then transcribing it, and getting a sense of what your natural rhythms are, your word choices and the cadence. I think that once you can do that, that's the beginning of finding your voice. It isn't necessarily your voice, writing how you talk, but I'm saying that kind of loosens you up and taps you into something that's very personal and of you. And from that point you can start to build.
And for people who are having a difficult time, I really do recognise that it is very difficult, I would just start every day by trying to write a page of how you talk.
The Voice Of Self-Sabotage:
When I speak to aspiring writers, so many people say to me 'I would write that, but it would offend people, and I don't want to hurt somebody's feelings.' I think that's the voice of self-sabotage. Anytime someone says that to me I just say obviously you don't want to write a book, and you're using that as an excuse to stop, and to put down your arms before you've even started the fight. I don't believe in that. I think that if you are starting to write close to home, I think it's really easy to change the details in the fifteenth draft, y'know? Just change the physical characteristics, change a lot of identifiable things about them and often they don't recognise themselves at all, which has happened to me, or to the extent that when they do recognise themselves they're like 'Oh, it's just a little part of me.'
Revenge:
I also think it's important not to write from a place of revenge. I think if you want to write for some emotional reason to get back at someone then that's bad. You are an artist first and foremost, and the people in your life, the relationships in your life, and the things that you observe in your life are the colours of your palette and you should use those and turn them into art. It doesn't mean that it all has to be hatchet jobs.
On Being True And Real:
I've written three books and right now I have no pause about it, because I've seen what happens when you put yourself out there, and in my experience the more I put myself out there the greater I get rewarded. I really think that's the leap of faith somebody has to take. If you start from a place of hiding and of not wanting to be true and real and not wanting to expose yourself, you're going to write something terrible. Just find another job, don't be a writer.
You need to write only what you can write. That means you have to tap into something very personal and that's unique to you, and that is yourself.
Common mistakes by new writers:
They don't have enough story in their books. Action is really important and I think people don't even know what a scene is. I teach a class that's a scene class, and it sometimes takes me three sessions to even explain what a scene is. You need to get the book started, make enough happen, and the way you make things happen is to have characters take action, and that's the most important thing. You need is to know what action is, and what an active character is, and my advice is to look at screenwriting books. Books about writing fiction don't really talk about this, and I think it's all in screenwriting books, like Robert McKee's 'Story'. That is indispensable. I have that on my desk and I flip through and there are chapters that are highlighted and the corners of pages are turned down, and every time I'm writing a novel I will pick it up and check myself, because it means you'll be writing an action-packed story, and that's really pleasurable to readers and that's why you do it.
Maria's Top Tip For Writers:
When you write, it has to come from a place of generosity. You're doing it for your readers, so giving them a fast-moving story really is a generous act. It's a wonderful thing to give to readers.
SHARE THE MEMES…
PODCAST TRAILER:
SHARE THE PODCAST WITH A FRIEND
SUBSCRIBE TO THE BESTSELLER EXPERIMENT PODCAST!