EP12: Maria Semple | How To Find Your Voice As A Writer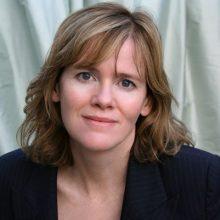 Have you every wondered how important your "Voice" is as a writer? This week on The Bestseller Experiment podcast, New York Times success Maria Semple tells us just how essential your voice is. Maria was recently named a "Power Author" by the Hollywood Reporter, putting her alongside such giants as JK Rowling and George RR Martin. Maria started as a screenwriter. Her book, Where'd You Go, Bernadette? spent over a year on the New York Times bestsellers. Her new book "Tomorrow Will Be Different" was announced as a TV series with Julia Roberts as the lead. She spoke to us about the things that stop us writing truthfully.
PODCAST
Thanks for listening and joining us. Have some feedback you'd like to share? Leave a note in the comment section below.


WIN – SIGNED COPY of TODAY WILL BE DIFFERENT
Win a signed hardback of Maria's latest bestseller.
SPREAD THE LOVE
If you enjoyed this episode, please share it using the social media buttons you see at the bottom of the post.
SUBSCRIBE, RATE & REVIEW ON ITUNES
Please do subscribe on iTunes and leave an honest review for The Bestseller Experiment podcast. Ratings and reviews are extremely helpful and greatly appreciated! They do matter in the rankings of the show, and we read each and every one of them. Don't forget, when subscribing to the show on iTunes you will get automatic updates.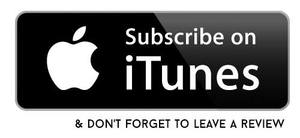 If you have any questions, you can contact us here.
EPISODE HIGHLIGHTS:
In this episode you will discover:

Why she prefers writing novels: learn to love being in control.

Find your voice: and how to cut writing classes.

The voice of self-sabotage: you need to be true and real to defeat this monster.
Writing for revenge: what makes you a stronger writer? Revenge or generosity?
Scrivener – The Official Writing App of the Bestseller Experiment
Links featured in today's show:
Bestseller Experiment's Vault of Gold. Sign up to get your free Writer's ebook
Question Mark: Have a question you want answered on the show? Click here.
PODCAST TRAILER:
SHARE THE PODCAST WITH A FRIEND
SUBSCRIBE TO THE BESTSELLER EXPERIMENT PODCAST!