Podcast Launching Soon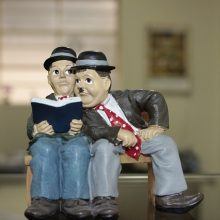 Have you ever dreamed of writing a bestseller? Authors spend many months, often years, writing a book, only for it to sell only a handful of copies. What are the key components that differentiates a book hitting the bestseller chart rather than the bargain bin?
The Bestseller Experiment started out as an idea for a Podcast on writing, and quickly grew into a live experiment and rather barmy idea. Each week we will bring you book banter from the two Brit presenters and interviews with million-selling authors and publishers along with top-of-their-league experts, all who have played a part in the bestseller process. From the writing to marketing, plotting to publishing, they will reveal their secrets to help you and hopefully us.
Look out for the Podcast launching mid-October 2016. Get ready to join us sign up to the Bestseller Experiment in the ultimate race to the top of the charts!