EP20: Amazon | Kindle Direct Publishing with Darren Hardy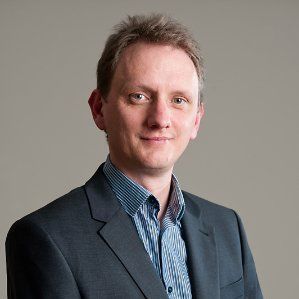 Self-publishing an eBook? You're almost certainly going to be publishing on Kindle. We were delighted to speak to Kindle's head of Kindle Direct Publishing (KDP), Darren Hardy, at Amazon's recent Amazon Academy Conference in London to get the low-down.
PODCAST
Thanks for listening and joining us. Have some feedback you'd like to share? Leave a note in the comment section below.
SPREAD THE LOVE
If you enjoyed this episode, please share it using the social media buttons you see at the bottom of the post.
SUBSCRIBE, RATE & REVIEW ON ITUNES
Please do subscribe on iTunes and leave an honest review for The Bestseller Experiment Podcast on iTunes. Ratings and reviews are extremely helpful and greatly appreciated! They do matter in the rankings of the show, and we read each and every one of them. Don't forget, when subscribing to the show on iTunes you will get automatic updates.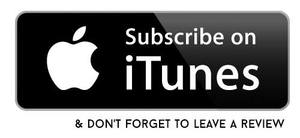 If you have any questions, you can contact us here.
EPISODE HIGHLIGHTS
In this episode you will discover…
Where to find essential resources to guide you through the process of self-publishing on

Kindle

.

The common best practices for authors starting out.

The key elements that will make your book more visible on Amazon.

The big changes coming in self-publishing!
USEFUL LINKS
Bestseller Experiment's Vault of Gold. Sign up to get your free Writer's ebook
Question Mark: Have a question you want answered on the show? Click here.
EPISODE TRANSCRIPT (HIGHLIGHTS)
If you're going to be self-publishing on eBook, you're almost certainly going to be publishing on Kindle. We were delighted to speak to Kindle's head of Kindle Direct Publishing, Darren Hardy, at Amazon's recent Amazon Academy Conference in London.
About the conference:
The idea of today is that we're gathering together a whole succession of small, medium enterprises and business owners. People who are taking the digital economy on and making it work for them. As part of that we have a whole session here for authors who are publishing through Kindle Direct Publishing, and using all the tools and processes to help them live the dream of becoming an author. We have some presentations, we have some panel discussions where authors will be helping each other out by sharing advice and experiences that will hopefully inspire another generation of authors to give Kindle Direct Publishing a try.
Can authors access some of the resources on offer today?
This is part of a series of events we've been running and if you go onto the KDP Youtube page there is a video of a session we did in Dublin last weekend, which covers much of the same ground that we're covering here in terms of how you get started.
What does the business of an independent author look like? How do you manage the creativity and the business side of things? At the moment we have all eight hours of that event in one clip!
We're in the process of editing it down into individual sections, so I think anybody who's looking for an insight in terms of what we're discussing today, that would be a great place to start, as well as the community forums, where there's a whole host of authors helping each other out in terms of the key questions that indie authors have when they first start out.
Why should an author be thinking of Kindle Direct Publishing?
The thing that we hear from many authors, that's really important for them, is the speed. Obviously, there's a hugely intensive creative process that needs to go into writing a book, and we hear authors so often saying, 'Focus on getting the book right,' because the publishing process is actually relatively straightforward, but it's really important you have the strongest book that you feel you can create, ready for that publishing process. So, when you come to think about your options in terms of publishing, the speed of independent publishing is very important for many people.
There are many advantages to lots of different ways of publishing, but what independent authors tell us is they love having control. What does the cover look like? What does the product description look like? How are they going to market that book? How closely can they interact with their readers? I think independent publishing gives you the option to control each of those things.
The royalty rates are market-leading, up to 70%, and I think the ability to react to events, to update your product, to really get into the nuts and bolts of publishing and reader interaction are probably the key callouts for the authors that we hear from.
What are the common best practices for authors starting out?
One of the key things that we hear from authors is to take it seriously. If you've invested the time to write a book, and we know this can take weeks, months, in some cases years to write a book, then treat the publishing process as seriously as that to give your book the greatest chance of success. Think about how you want to market your book, think about how you want it to appear on the Amazon website to give it its best shot. Whilst the process is really easy and straightforward, it doesn't mean you should just bang it out over the course of an hour. Make sure you do what's right for you. When you're thinking about a marketing plan, think about how you want to interact with your readers. Do you want to interact with readers on Facebook or Twitter? If you don't, that's fine, but be clear on what you want to do beforehand so that you don't find yourself drawn into areas that you're uncomfortable with. As part of that, develop a marketing plan, think about how you want to reach your readers.
Mark Dawson talks about the amount of time he spent building a mailing list that helps him interact with his readers.
Other authors that we've dealt with focused a lot more on Facebook, for example. Some authors will spend a lot of time making sure that the author page on the Amazon website is really attractive, with a photograph, biography, videos, those kinds of things. As an author, you might want to do all of those things, you might only want to do one or two, but think about it ahead of time so that as you launch your book out there into the world, your readers get the best chance of finding it and you're happy that you've given it the best shot for discovery.
What helps those successful authors get front and centre on the Kindle homepage?
I think it's more about what the reader is looking for. Mark Dawson and others talk in a lot of detail about the fact they spend time researching what their cover art should look like. If you're writing a gritty crime novel, for example, there will be an expectation of the type of cover that you would expect to see. Similarly, with the product description, if you're writing a light-hearted romance novel, your product description needs to reflect that, so that when readers discover your book they're encouraged to look further, to have a look at the sample of it, to give it a go maybe through a promotional deal. That's what starts the process rolling for readers; to find your book on the website, think 'That looks quite interesting, I'll look at it in more detail,' and then hopefully they'll be tempted to buy. And that's what really helps the book surface in all the right places. We're always looking to recommend new reads to our customers, and if we can see enough customers clicking on a book, buying a book, that enables us to recommend that to other readers, and so the process rolls from there.
It's not just sales? You're looking at the product description, reviews etc. All these things count to help make you more visible on site?
From a reader's perspective, absolutely. It's very easy for a reader to be put off a book, to maybe keep clicking and go and look at something else, so the more you can do as an author in setting out your stall, having a really good cover design, and remembering that cover is going to appear as a thumbnail size on the Amazon site, it's not going to be an A4 multicoloured extravaganza on that screen.
From an Amazon point of view sales are important when it comes to how we recommend titles to other readers, but then we have other merchandising features like 'Most Wished For' and 'Frequently Bought Together,' where there are other variables at play, but I think from an author's perspective, making your product description and product page as compelling as possible will give you the greatest chance of getting that traction with readers.
Kindle Unlimited seems to play a big part in this. Tell us about that.
Kindle Unlimited is a subscription programme for readers. You subscribe for £7.99 a month, and then you get unlimited access to a broad range of titles within the store. The great thing about Kindle Unlimited is it's perfect for those readers who are looking to try something different, or to maybe look to read lots of titles within fiction, or crime fiction of whatever it might be. From an author's perspective, the great thing about being in Kindle Unlimited is it's an easy way for readers to try you out. It may be that they've heard about you from a friend, but they're not quite sure if your book is the right one for them. With Kindle Unlimited you've paid your subscription as a reader, you may be much more inclined to give it a go, and then that can help the process turn in terms of someone trying in Kindle Unlimited, and thinking yes this was a great book, I'm going to tell my other friends about it. And then, potentially, buy the author's other books. It's a great discovery program, and we're hearing from many, many authors how it's helping them expand their readership all around the world.
Are there any books that have really surprised you by shooting to the top of the bestsellers?
I think the joy of publishing is that there are always surprises.I don't think there's anything that has particularly surprised me when you look back on it. I guess that's the challenge. When you look back on a title and you think well of course that's a great read. The author has put a really great jacket on there, or it's a really great idea. Certainly over the last year or so, within independent publishing, one title that really created quite a storm was The Rabbit That Wanted To Fall Asleep. It really captured people's attention in terms of solving that perennial problem of how do you help your children get to sleep at night. When you look back on it, of course it's no surprise. It's a great book, a really great author, and a really great idea. I wonder if six months before it was published whether anybody would have predicted that book would top the charts? That's one example, but the great thing is in the publishing industry is we're all looking to see what's the next big thing going to be?
What are the big changes that are coming in publishing?
Authors are thinking much more globally now. They're really excited about the power of technology to help them find readers. Independent publishing streamlines the process. It gives authors much greater control. You can reach readers all around the world. Authors are reaching readers in the US, readers in Australia, and to be sat in your house in a particular town thinking yes, I can reach readers all around the world is a really inspiring opportunity.
And if someone was foolish enough to try and write a Kindle bestseller in a year (ahem), when would you start putting those building blocks together?
I think you start that as soon as you can. Again, it's down to you. You've set yourself a very clear target — there's nothing to say it can't happen! — and, for many authors where you have a very clear objective that you want to get to, working back from that target, thinking what do we need to do, what do we want to do? It sounds like you want to everything and anything possible in order to make this happen, which is absolutely right.
From that point of view, the marketing side starts straight away. You can build a brand, and there are all sorts of ways you can do that, using your own website, blogs and podcasts.
Start to engage your readership and build excitement about this forthcoming product. I don't think you can start early enough with those kind of things. The key thing to keep in mind is this is what it's all building up to. Because, who knows, you might suddenly decide that putting out podcasts is by far the thing that we're most interested in and that's going to be our key focus. If you're building up to a book, then keep that momentum going and good luck!
Thank you! And where is the best place to start with KDP?
The best place to start is kdp.amazon.com, which is the home page for KDP. As well as having some instructional videos and help content, there's also a link to the community page, where you can go onto the forums and talk to other authors about their experiences. There is a Facebook page that we run, where we send out posts fairly regularly.
One of the things that amazes me about the independent author community is just how generous they are with their time.
And when we run events like this we have many authors who are absolutely delighted to come along and speak about their experiences, because they've all faced a position where they may not have done this. They may have been deterred by something and they just kept going. Somebody helped them get through it, and look at the success they've had, and they're really keen to pass that on.
For any author thinking about the start of the author journey, whatever route they choose to go down, find other authors, talk to other people and there's lots of support and help out there.
SHARE THE MEMES…
VIDEO TRAILER
SHARE THE PODCAST WITH A FRIEND
SUBSCRIBE TO THE BESTSELLER EXPERIMENT PODCAST!