5 Essential Tips Writers Can Learn From Breaking Bad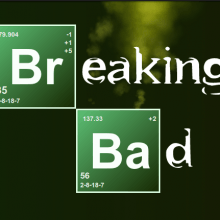 Breaking Bad is one of the best, if not the best TV series ever. From incredible characters, amazing plots, terrific twists… the show has it all. Following The Bestseller Experiment's interview with Bryan Cranston, we created a premium bonus for our listeners. Here are our five top tips from Breaking Bad that every writer should know:
SUMMARY:
Mini Twists (Reversals)
Character Reversals
Dynamic Duos
The Fatal Flaw
Unforgettable Characters
Listen to the Two Marks discussing each of these points in depth in this exclusive audio not available on the podcast. (Sign up to our mailing list to listen).