EP16: How Do I Get An Agent? | Federica Leonardis & Sonya Lalli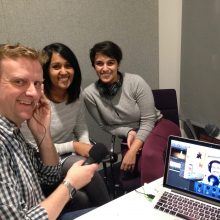 'How do I get a literary agent?' is one of the most common questions asked by new writers, so we asked Federica Leonardis, founder of Martin Leonardis Literary Management, and her debut novelist Sonya Lalli.
Thanks for listening and joining us. Have some feedback you'd like to share? Leave a note in the comment section below.
SPREAD THE LOVE
If you enjoyed this episode, please share it using the social media buttons you see at the bottom of the post.
SUBSCRIBE, RATE & REVIEW ON ITUNES
Please do subscribe on iTunes and leave an honest review for The Bestseller Experiment podcast. Ratings and reviews are extremely helpful and greatly appreciated! They do matter in the rankings of the show, and we read each and every one of them. Don't forget, when subscribing to the show on iTunes you will get automatic updates.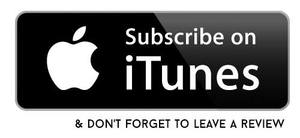 If you have any questions, you can contact us here.
EPISODE HIGHLIGHTS:
The common mistakes made by writers looking for an agent.

The worst submission letter in the history of submission letters.

How you can cope with waiting for a reply, and how not to take rejection personally

And… how you can get an agent!
Scrivener – The Official Writing App of the Bestseller Experiment
Links featured in today's show:
Bestseller Experiment's Vault of Gold. Sign up to get your free Writer's ebook
Question Mark: Have a question you want answered on the show? Click here.
EPISODE TRANSCRIPT (HIGHLIGHTS)
One of the most common questions asked by new writers is 'How can I get an agent?' We thought it would be fun to get an agent and a debut author in to discuss exactly that, and it was fascinating, funny and revealed some great tips.
Federica Leonardis is founder of Martin Leonardis Literary Management. She has worked with agents such as Ed Victor, in publishing at the Orion Publishing Group, and more recently at Rogers, Coleridge & White Literary Agency, with authors such as Victoria Hislop, Ian Rankin, David Starkey and Joanne Harris, before taking the plunge and starting her own agency.
Sonya Lalli is a Canadian writer of Indian heritage, who studied law in Saskatoon, Saskatchewan and Columbia University in New York. She completed an MA in Creative Writing and Publishing at City University, London, and her debut novel The Arrangement will be published in the summer of 2017.   
Let's get straight to the point: how do we get an agent?
Federica: Can you write? If you can, then yes, you can get an agent, but you have to get the right agent. It is a bit like dating. You might be lucky and fall in love at first sight, or you might have to kiss a few frogs before you find the right one. I absolutely recommend making sure that you get the right agent for you. There's a misconception that any agent will do — an agent is an agent — but an author has to find somebody who can share their vision for the book, can see the book going in the same direction, can see your career direction. That's very, very important, otherwise it's a recipe for disaster.
How did Sonya know that Federica was the right agent for her?
Sonya: I didn't. Like any good dater, you have to be a little bit sceptical at first. I'd had my heart broken before. I think I knew when Federica and I first went for lunch, and she was talking about how much she enjoyed the book, where she saw there was room to grow, what I needed to work on. And she brought up my favourite book, Me Before You by JoJo Moyes, and said that this is the book she thought about. That was the book that I had kept by my desk when I was writing The Arrangement. And I thought, if she's thinking about the exact same thing, then this has to be it.
Federica: I remember that lunch. I was very excited, and very, very nervous. I was excited because Sonya's novel got to me via the anthology of the MA she attended, the university sent out the anthology and I saw her extract and loved the idea immediately, and I loved her biography, so natural, so her. It just spoke to me. I emailed her and asked for the full manuscript. Loved the themes, loved the writing, loved the humour behind it. And so we had lunch. I think I came across as a slightly over-enthusiastic puppy, 'Can I represent you? Can I? Can I? Can I?' But, I have to say, I put her through a series of gruelling rewrites and edits, and it must have been really hard for her to keep the faith. I was telling her to change this, move this, make more of this, less of that, and  she did it all.
What was it like being put through the wringer by your agent?
Sonya: It was good that I had gone back to work. I was working in London in an office, five minutes away from Federica's old office, and so I did have other things to focus on. I didn't know that many people (in London) so I couldn't really do anything but write. It was good because everything she suggested was in line with what I wanted the book to accomplish, and I think I had to learn as we went. I had made-up a story, but I'm not a publishing person, I'm not an editor, I'm not a marketer, I couldn't make a book on my own, so I had to let go of a lot and trust her, and now that I'm with Orion, trust them to do what's best, because I'm not a publisher.
Federica: That's the most difficult thing, when they say 'Kill your darlings.' You have to learn to let go of your story. You write at least three drafts; one is for yourself, one is for your reader, and one is for your agent.
Draft after draft you have to learn to let go of the things that don't serve you.
I can imagine that, as a writer, that must be really difficult. There might be things you get very attached to, but if it doesn't move your story forward, you have to learn to let go. I can't imagine how hard that must be when you've poured your heart and soul into it.
Did Sonya's MA course cover things like getting an agent?
Sonya: Yes. I did an MA  that was focused on both creative writing and publishing. I learned a lot about the publishing process through that, then again because my focus was to write a book and not to work in the publishing industry, I couldn't dwell on that stuff too much.
You can get carried away thinking about the future and thinking about things that haven't happened yet, before you actually finish the book.
I remember, I bought The Writers' and Artists' Yearbook, and I think I was only halfway through my novel at that point, and I forced myself to set it aside and not actually read it.
Would Federica still recommend that writers looking for an agent start with the Writers' and Artists' Yearbook?
Federica: Yes, it's one of the first things I would recommend. Another very useful thing to do is to go through your favourite novels, or novels in the same genre that you're writing, and read the acknowledgements and see who the agent and editor is. That's something I do when I want to see who edited a book, and you have to collect a few and start with those.
What are the common mistakes people make when submitting to agents?
Federica: The cardinal sin when submitting to an agent is not reading the submission guidelines. The second cardinal sin is being rude, or over-familiar. And the third is trying too hard. It is exactly like asking somebody on a date. How do you open? Do you open with a joke? A compliment? Do you go for the hard sell? Everyone's got a style or a technique. Don't second-guess yourself, or the agent. You don't know the agent you're emailing. You know what they represent, but you don't know who they are.
What were Sonya's first submission letters like?
Sonya: I don't want to read them. I have them somewhere on my computer. I think that I took the approach where I tried to sound like I was applying for a job. I don't know if that's a good technique or not, again I didn't submit to Federica, I just got rejected by loads of other agents, and it was the best thing that could have happened.
Federica: I think, because you don't know the agent personally, I would always recommend: be polite, double-check spelling of names, tell me what your novel is about. I know you're emailing me because you want me to represent you, so there's no need to say that, that's all I need to know.
Does it help to say in the letter why the writer is approaching you specifically?
Federica: The only criteria is whether I like the book and I think I can sell it.
What's a bad example of a submission letter? The kind of thing you really shouldn't say.
Federica: I happen to have here an example. This is on the extreme end of the spectrum. And it was a blanket submission, which is when someone submits to every agent in an agency. And we discovered that this person submitted to every agent in every agency in London. Possibly in the U.S., as well…
"EVERYBODY IS WAITING FOR MY BOOK. IN MANY COUNTRIES. I PROMISE YOU, IF YOU DON'T REPRESENT MY BOOKS AND GET ME A PUBLISHING DEAL I WOULD DIE ALONE RIGHT NOW, YOU WILL HAVE TO REPRESENT ME. PLEASE DON'T WASTE MY TIME. I'VE BEEN WRITING FOR OVER FOUR YEARS, PLEASE DON'T TEST MY PATIENCE, AS I DON'T HAVE MUCH OF OTHER THINGS WITH ME. I COULD BE YOUR NEW CLIENT. LEAST PUT ME ON YOUR LONGLIST. HOPE YOU CAN DO THAT. YOU WILL HAVE TO REPRESENT ME. YOU HAVE NO CHOICE. RIGHT NOW, I WANT A PUBLISHER. PLEASE DON'T TEST MY PATIENCE. DON'T WASTE MY TIME. I CAN BE ALL YOURS. WITH THE HELP OF MY LOVING READERS, I WILL CRUSH MY HATERS LIKE A MEATBALL IN MOUTH. ONCE I GET OLD I WILL REALLY NOT BE ABLE TO WRITE BOOKS, THEN I'M GOING TO DIE ALONE AND YOU WILL BE CURSED. THERE ARE MORE WHO ARE NOT SHOWING IT OPENLY, BUT DEEP INSIDE THEY WANT TO WORK WITH ME. THEY ARE JUST UNDER PRESSURE FROM A FEW JERKS THAT WANT TO PRESS ME."
Federica: So this person goes on for three more pages, and sent other emails, adding to the original email. This is a very good example of what not to do. The person called, several times. We got very confrontational calls. Calling is a big no-no. There are a couple of things that people outside of publishing don't necessarily understand, and there's no reason why they should know. We don't make money reading the slush pile (the slush pile is an industry term for unsolicited submissions), so they are our lowest priority. Our priority is always our existing clients. There are writers who call saying 'I sent you a submission a week ago, why haven't you read it yet?'
If something is on the slush pile, how long can someone expect to wait for a reply?
Federica: Usually an agent's submission guidelines will give you an idea. On my website I say eight weeks. I try my best to respond quicker than that.
Sonya: I've been there and I definitely empathise with writers who are currently looking for an agent and how that waiting game can be. My phone died very quickly every day, because I was constantly refreshing my emails. It tested my patience, it made me grow a lot, in the sense that I realised you can't always have what you want. Things don't actually always work out the way that you hope. I was just starting work again, so I had that to distract me. I tried meditation. I don't know if I'm old enough for meditation yet.
I tried to be aware that there was nothing in this moment that I could change.
Some agent somewhere at some point might be reading my submission, but I have no control over that. And all I can do right now is do my own thing; starting another book, revising my current manuscript. Focus on that. Focus on what you can control.
Deep down did you have a belief that this was going to happen?
Sonya: I think I had that belief in a very naive way. I had that before I moved to London and did the MA and realised what publishing and writing actually meant. I just had to keep up with that habit of writing and learning as much as I could. You have to have faith in yourself.
Federica: This is a topic that I think about a lot, because both a writer's life and an agent's life are lives of rejection. That's pure and simple. You have to find a way of coping with rejection. To not let rejection define you. Find a way of moving on. If you can't cope with rejection, you can't play this game.
How do you break it to an author that they've been rejected?
Federica: First of all, there are many, many reasons why a publisher might turn down a book. Very often the reasons have nothing to do with the book itself, with the quality. It could be that they have something similar on the list, or that they simply didn't connect with the story. This is an industry based on personal opinions and personal tastes. What I remember saying to Sonya, when I started submissions of her book, is forget about this. It's going to be much harder for you than it is for me. I can do something about it. I can call editors, I can work on the pitch, find other editors. I said, start writing another book.
And did you?
Sonya: No (laughs). I listen to Federica most of the time, but I thought about it constantly. I couldn't control myself. But I was lucky in that I was back in Saskatoon, visiting my family, and so I had a lot of good distractions.
How did it work with Federica after your first meeting?
Sonya: Federica says she came over like a desperate puppy, but I remember her playing hard-to-get. We met for lunch, she said that she had some suggestions for me, and what did I think about them. A few weeks later she sent me a marked-up copy of the manuscript, and then I went through that and there were a few changes. It was hard. You never want to be told that something isn't good enough, but I knew that she believed in me and for a couple of months, in evenings and at weekends, I worked on that and then after Federica saw that new version of the manuscript, and it was going in the right direction, she made me an offer. And I couldn't refuse.
Federica: I was definitely an over-enthusiastic puppy, but I tried to over-compensate because I try to put myself in a writer's position. They've probably had rejections, and somebody saying 'I like your novel,' is really a light in the dark. But I want her to make an informed decision. I want her to know what I thought she needed to do in order to make the novel marketable. I didn't want her to jump into a decision. A very important element for me is to know whether an author can listen. I know she can write, but can she listen? And did she agree with my vision of the book? My edit? That's very important. She could have said I don't like the direction you want to take this book, and that would have been fine… I would have been very sad.
What are the other jobs an agent does, apart from pitching a book?
Federica: Editor, therapist, publicist, contract manager, royalty manager, life coach, matchmaker, sales manager. You're an editor before you sell it to a publisher, and after that you have to let it go. You have to be honest and you have to be humble. My edits are suggestions and I would much rather it become a discussion, and a collaboration. Nobody knows her novel better than Sonya does. If I had to pick one, I think Life Coach would be my favourite role.
Does a book agent also negotiate the movie rights for a book?
Yes, either directly or with the help of a TV agent.
What are the top three reasons why a book is rejected by a publisher?
Federica:
They have a similar title in the pipeline, or they have a full list.

An editor doesn't respond to the subject matter in the book.

The most common one is they like it, but they don't love it.
Federica: Editors are human, they see trends. A few years ago Victorian novels were everywhere, and they might like your Victorian novel, but they might decide not to buy it because that's not where the market is going.
How do you sway an author from their set beliefs if you feel the book's unmarketable?
Federica: Is it a bad book? If so, I will try to dissuade the author from publishing it, and get her or him to write something else. If they insist, then that might be a reason for going our separate ways. If it's a difficult book — so, if it's a good book, that breaks trends, or is something completely new — I will make it very clear to the author that it's going to be a hard sell. Then we can decide together. It depends on what stage they are at in their career; they may have made a name for themselves. Is it just a detour, or is it a completely different direction that they want to take their career on? All that matters is, is the book any good or not?
How much does an agent charge?
Federica: It's a percentage: between 15-20%.
In music, if you have a manager they deal with all the money that comes in, they take their commission and then pay you what's left. Is that how it works with a book agent, too?
Federica: Yes.
If an author drops an agent, does that agent still earn the income from the books that they have published with them?
Federica: Yes.
How chunky is an agent's contract? Is it a fifty-page document that you have to show a lawyer?
Federica: It's a couple of pages. There's no exchange of money, and there's no exchange of rights. She's not granting me any rights. It's just a collaboration agreement.
And would that agreement specify x books or x timeframe?
Federica: No. When you take an author on it's with the intent of looking after their writing and career long-term. I don't think I could take somebody on just for a book. I need to be committed to them and their writing and I would need them to be committed to their writing and to me. There are agent-author relationships that last longer than marriages.
Is an agent also a deadline-maker for the author?
Federica: No. I would like my authors to feel responsible for their own manuscript. I can't be their nanny. And I don't want to be. This is a collaboration. If you want to be a writer, you write without me looming over you. Obviously, if a contract is in place, then that's slightly different, because you have a contractual responsibility, so I might become a bit more naggy, but I don't have this problem with Sonya whatsoever. She's possibly one of the few authors who delivers early.
And, for one week only, Federica did our motivational minute…
If you're serious about your writing, take yourself seriously. You wouldn't operate on somebody having just done an evening course, so why would you think you could be published writing here and there in your spare time? Take yourself seriously. Write every day. No excuses. Take yourself seriously.
Writers compare their first draft to somebody's published novel. We compare our behind the scenes self to somebody else's stage persona. Why would we do that? Why would you compare your crappy first draft, to Stephen King's hundred and fiftieth novel? Something that's gone through three or four drafts, an edit, a copy edit, proof-reading… it doesn't make sense.
The first million words you write will be rubbish. The sooner you start writing, the sooner you'll hit a million words, and get better.
SHARE THE MEMES…
PODCAST TRAILER:
SHARE THE PODCAST WITH A FRIEND
SUBSCRIBE TO THE BESTSELLER EXPERIMENT PODCAST!