EP17: Million-Selling Indie Secrets | Shannon Mayer Returns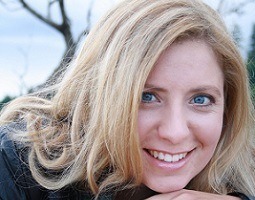 The second part of our interview with bestselling Indie author Shannon Mayer who recently hit #2 in the main Amazon.com charts outselling Stephen King and other greats. We talk about her new deal with Amazon, 'hybrid' authors, the importance of an author's intent, being business-like and collaboration.
PODCAST
Thanks for listening and joining us. Have some feedback you'd like to share? Leave a note in the comment section below.
SPREAD THE LOVE
If you enjoyed this episode, please share it using the social media buttons you see at the bottom of the post.
SUBSCRIBE, RATE & REVIEW ON ITUNES
Please do subscribe on iTunes and leave an honest review for The Bestseller Experiment Podcast on iTunes. Ratings and reviews are extremely helpful and greatly appreciated! They do matter in the rankings of the show, and we read each and every one of them. Don't forget, when subscribing to the show on iTunes you will get automatic updates.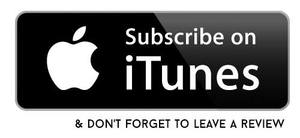 If you have any questions, you can contact us here.
Episode Highlights:
In this episode you will discover…
The importance of setting your goals as a writer, and making them big!

The simple secret of Shannon's success and how you can apply it to your writing.

How to cope with imposter syndrome.

And a great tip for collaborating with another author.
Books Mentioned
Links featured in today's show:
Bestseller Experiment's Vault of Gold. Sign up to get your free Writer's ebook
Question Mark: Have a question you want answered on the show? Click here.
EPISODE TRANSCRIPT (HIGHLIGHTS)
In the second part of our interview with bestselling indie author Shannon Mayer, we talk about her new deal with Amazon, discover what a hybrid author is, we discuss the importance of an author's intent, being business-like and working in collaboration with other writers.
What the hell is a hybrid author?
When an indie author goes from being published by themselves into a traditional publishing contract they're considered a 'hybrid', and that means they're still a independent author, but with a contract with a traditional publisher or company. Amazon has their own set of imprints, and I signed with 47 North, their science fiction and fantasy imprint. I was approached by one of their acquisitions editors, and we had a long discussion about me working with them and I went down to Seattle and had a face-to-face chat with her, which was fantastic. I pitched an idea I had brewing and they said yes, write it, and let's move forward. We signed a three book deal and the first book, Venom and Vanilla, is out now. It's been a really interesting experience to publish with them, because the last few years I've been independent, which means I take care of everything; editing, cover art, formatting, marketing, and so it's been really different to have a whole new team on those things with me.
Was this part of a bigger plan, or a great opportunity that came along because of her success?
I don't know that I planned it. I look at this as a business. As with every business you don't really want to put your eggs all in one basket. As an independent author I have a lot of opportunities to make decisions in terms of my career, but that doesn't mean that there aren't other opportunities out there. Going hybrid allows me the opportunity to work with the Amazon team and learn from them things that I can then apply to my independent publishing. And, being Amazon, they're a marketing genius company, and to have that behind my books I can reach new markets and new readers that I could not have done so on my own.
Did she take her editor with her, or did Amazon introduce her to a new editor?
Based on what they saw of my writing, they found me an editor they thought would be a good match. I was open to that, I feel like every editor has a different viewpoint and can teach you as an author, and I was really excited to work with somebody new. And she pushed in me in different ways to the editors I use now, and so I feel I grew as a writer by working with them.
Is is true you delivered the trilogy early?
Because my own schedule is so tight, and I write as much as I do, I wanted to have the books written, and on their table, and off my desk as soon as I was able to. I had all the books delivered a couple of weeks ahead of the deadline, and, in one case, about a month and a half early, so that I could continue on with my own works. It was the same thing with their edits. They gave me a great amount of time to work on edits — 2-3 weeks — which is phenomenal, but I don't have time to take 2-3 weeks! So I had pretty quick turnarounds. They were pleased with that.
You must hear people saying 'You can't make money selling books'. How do you respond to that?
That's a hard one for me. I still attend conferences when I can, because I still feel there's always something to learn. The hard part is that most of those conferences are geared towards traditional publishing. There's nothing wrong with that, but there's a certain mindset that there isn't a lot of money to be made in writing. My answer to that is it depends on what your goals are. I have friends whose goal was to be published. Period. They weren't worried about the money. I have friends whose goals were to make five thousand dollars a month, and I have other friends whose goals were to make fifty thousand dollars a month.
It really comes down to your ability to work hard, have a strong work ethic, and be willing to learn and grow and take criticism and be willing to put the time in.
I've been doing this since I was twenty-five, and I'm thirty-seven now. That's twelve years, so this was not overnight. It looks like it to a lot of people. They say, 'Oh, you've been writing full-time for three years, wow, three years, that's all it took.' That's not the reality. And when I was twenty-five I was writing on my own, just doing a little bit here and there, and so basically my whole life had led up to this. That's not a quick, money-making career. People who get into it with that thought process are going to struggle.
When she started out, was she thinking about becoming a bestselling author, or was she just writing for writing's sake?
This isn't something that many authors will say out loud, because it sounds a little bit egotistical, and I don't mean for it to come across that way at all, but when I first made the decision to chase after the dream of being published, it was never with the idea of mediocrity. It was always with the intention that I would be a bestselling author. And to me that was financial stability, it was recognition in the industry. I just wanted to be able to be an author and a name that people read and said, 'Hey, have you read that latest Shannon Mayer book?' That was my intention going in. I never doubted it. You have moments thinking, 'Oh God, this is the worst piece of garbage I have ever written in my life,' we all have that. But the overall belief was always there that at some point; if I just keep at this, day-by-day, book-by-book, I'll get better and I'll make it happen. Creative people, because we have that imagination, we can imagine the crash as much as we can imagine the finish line. That's the hard part.
On imposter syndrome:
Every book I write, I get it. Every book. Oh God, is anybody going to buy it? Even after all these books, you think, 'What if this one tanks?' You can't help it. I found the trick is if you write a lot, you don't have time to think about the release, because you're already working on something else.
Does collaborating with another writer mean you finish a book more quickly?
It depends on who you're collaborating with and your relationship with them. I wrote with Denise Grover Swank, who's also a hybrid author. She's a New York Times bestseller, she's amazing, and we're good friends, we have a very similar writing style in terms of pacing, character development and that sort of thing. We sat down for a couple of phone calls and we had a few brainstorm sessions as to where we saw the books going, and came up with titles, that sort of thing. Then we used Google docs so she could write down her ideas, and I could add to it. We plotted that way, and then we went chapter-by-chapter. We wrote two separate characters. I would write up a synopsis for one chapter, she would write her synopsis. And that's how we wrote the book. I would send her a chapter, she would send it back to me.
Actually, in the last book we wrote together we deviated quite a bit aways from the plot we had put out, and it became a game to see who could leave their character in the worst situation, for the other to get them out of. And that actually made it really fun.
In the end our readers couldn't figure out who wrote which character. We let them guess, we didn't tell them right away. We both realised by the end of the second book we could have swapped, and I could have written her character's point-of-view, and she could have written mine.
That's what worked for us. I've seen other authors writing as a single voice all the way through. I don't know that I could do that. I have too strong of a writing voice myself, that I can see myself ending up trying to take over the story.
Editing with a partner
We used each other more for that. We still used my editor for the first pass, her editor for the second, and then a copy editor, line edits, proofreading and that sort of thing. It's still the same process, but we used each other to work through the plot and figure out if there were any issues.
VIDEO TRAILER
SHARE THE PODCAST WITH A FRIEND
SUBSCRIBE TO THE BESTSELLER EXPERIMENT PODCAST!