EP35: The Incredible Tenacity Of Mark Edwards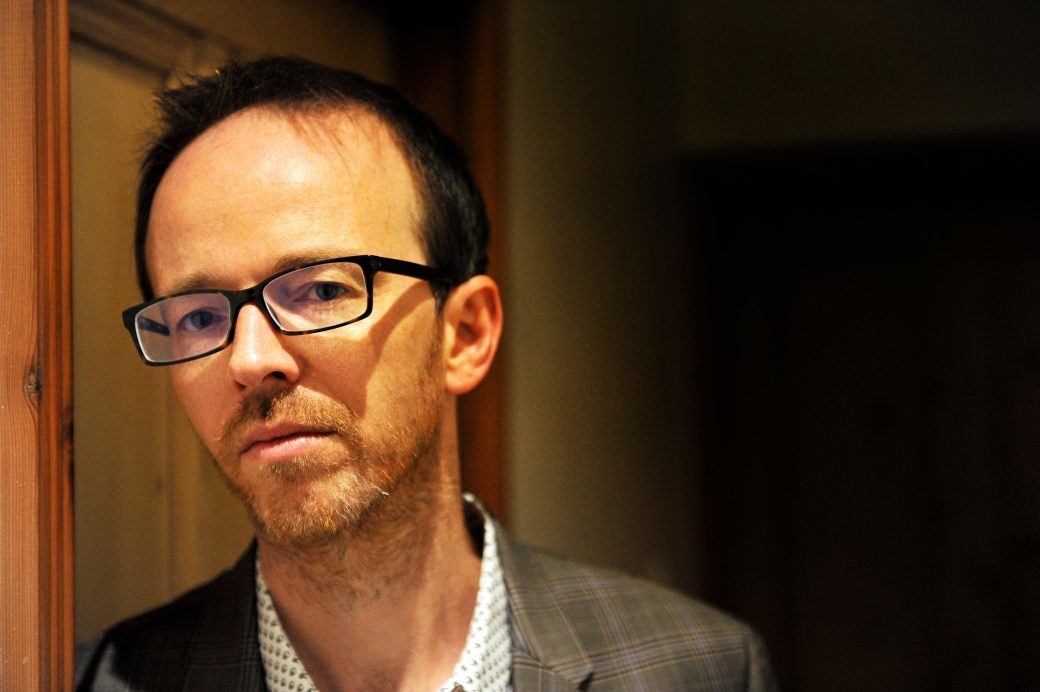 Mark Edwards is a bestselling author, having sold over two million psychological thrillers including The Magpies. Having been self-published and traditionally-published, Mark is now one of Amazon's 'Thomas & Mercer' imprint's most successful authors with five number one bestsellers. His extraordinary story will be an inspiration to any writer who's ever faced rejection, bad publishing, bad agents, and financial ruin!
PODCAST

In this episode you will discover…
Why tenacity may be one of the best traits of any writer
Why you don't necessarily have to write a series to be a bestselling author
Why the only marketing that matters is the marketing you can measure
How changing your book's description copy can double your sales!
Thanks for listening and joining us. Have some feedback you'd like to share? Leave a note in the comment section below.
SPREAD THE LOVE
If you enjoyed this episode, please share it using the social media buttons you see at the bottom of the post.
SUBSCRIBE, RATE & REVIEW ON ITUNES
Please do subscribe on iTunes and leave an honest review for The Bestseller Experiment Podcast on iTunes. Ratings and reviews are extremely helpful and greatly appreciated! They do matter in the rankings of the show, and we read each and every one of them. Don't forget, when subscribing to the show on iTunes you will get automatic updates.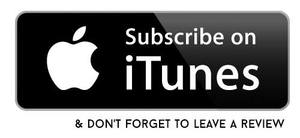 If you have any questions, you can contact us here.
Episode Highlights:
Links featured in today's show:
Bestseller Experiment's Vault of Gold. Sign up to get your free Writer's ebook
Question Mark: Have a question you want answered on the show? Click here.
EPISODE TRANSCRIPT (HIGHLIGHTS)
Mark Edwards is the bestselling author of psychological thrillers such as The Magpies, which has sold over 300,000 copies. Mark is an author who has been self-published, trad-published, and is now one of Amazon's Thomas & Mercer imprint's bestselling authors with five number one bestsellers. His extraordinary story will be an inspiration to any writer who's ever faced rejection, bad publishing, bad agents, and financial ruin!
You had a rocky start, is that fair to say?
It took me a long time to get anywhere. It's like a rollercoaster with tearjerking moments. I started writing in my early twenties, and this was back in the nineties when you had to do the whole Writers' & Artists' Yearbook thing, sending off synopses and sample chapters in envelopes. I got an agent quite early on, it only took me a few months to find an agent, and then I spent years and years and years with my agent, trying to get me a deal with a publisher, and failing, until that agent eventually dumped me. Then I met Louise Voss — this was around 1999 — because I appeared on a BBC documentary about aspiring writers. They had three writers; Jake Arnott, who was the successful one, they had somebody who didn't have an agent, and they had me in the middle. They filmed my manuscript being biked across London, they tried to sex-up the submissions process, which is actually quite hard to do.
There were these shots of me strolling moodily along Hastings beach looking sad, because my book had been rejected.
The one good thing that came out of this programme — because it didn't lead to a deal, which I thought it might — is that I got an email from Louise Voss who was in the same boat as me, and she went on to get a book deal with Transworld, and I still couldn't get one. A few years after we met we decided to write a novel together — this was in 2002 — that got optioned by BBC Drama, but was not picked up by a publisher. I got back from Japan, where I had been living when we wrote this first book. We wrote another book. By this time Louise had lost her publishing deal and her agent, so we were both back in the wilderness again — this was 2006, I think — so I had been trying for about twelve years by this point. Then I just kind of gave up for a few years. I had quite a good job by then, and I was starting to have kids, and I was putting my energy into my career, until 2010 when Amazon launched the Kindle in the UK and they launched KDP. I said to Louise, why don't we take these two books that we've written, update them and self-publish them and see what happens? She was really reluctant and thought we'd sell maybe two or three copies and it would be really embarrassing, but I persuaded her to do it.
We did the whole self-publishing thing: we edited the books, we did the covers, and, to cut a very long story short, one of those books, Catch Your Death, got to number one on Kindle UK, and the other one, Killing Cupid, got to number two.
For a whole month in 2011 we were number one and two on the Kindle chart. It was so exciting, after all these years of trying to get people to read stuff that I had done, to suddenly be selling thousands of books… And it wasn't just that, because self-publishing was a big story in the media at that time, and we were the first British authors to be fully-independent and to get to number one, we got loads of media interest. We were on BBC Breakfast, all the newspapers, Sky News. It was like a whirlwind of excitement. We then had agents approaching us — agents who had previously turned us down — and the agent that we signed with got us a six-figure four book deal with HarperCollins. I thought, well it's going to be really easy from now on, and the dreams that I'd had for a long time were going to come to fruition, but it didn't turn out like that. What happened was that they republished the two books that had been Kindle hits in 2012 and they didn't do anywhere near as well as they thought they would. It was disappointing for everybody. The two other books came out in 2013 and basically didn't get into any shops, they weren't stocked anywhere, they didn't get any interest from anybody, and we knew that they were going to drop us, but we didn't want to continue to be published by them anyway, because the whole thing had just gone so badly.
What happened after you left HarperCollins?
The third book had just come out at the beginning of 2013 and — I can laugh about it now — I was actually in quite dire straits. I had given up my day job to become a full-time writer, I had taken that gamble. We moved out of London, because we couldn't afford to buy anywhere in London and we moved up to Wolverhampton, which is where my wife is from, and we bought a house and I had run out of money by this point. I was doing some freelance work, I lived in a place where there weren't any jobs in the industry I had been working in before, I was hugely in debt, my overdraft was maxed-out, my credit cards were maxed-out, my wife was pregnant with our third child — bad planning, as usual! — and I was having sleepless nights worrying about money and also feeling really down about what had happened to my writing career, because it was the only thing I had ever really wanted to do. And after having had this taste of success and hope, it felt like it had all gone horribly, horribly wrong.
I had this book called The Magpies, which had been sitting in my drawer for a long time.
In fact, I only had a copy of it because I had once emailed it to my wife, and she still had it in her Hotmail inbox from two years before. I might have had an old printed copy in the loft that I could have scanned, I'm not even sure. That was one of the miracles that happened, that she hadn't deleted this email. I don't think she had even read it! I said to Louise, I'm going to self-publish this book, maybe I can do it again. I figured out that if I sold twenty-thousand copies at £1.99 on the 70% royalty rate, I would just about make enough to pay off my tax bill and clear my debts and get my head back above water. So, I published The Magpies in March 2013. We had a few hundred people on a Facebook page by this time, so I had a launch party with those who had read the Voss and Edwards books. It was a small group, but they were very enthusiastic. I sold a hundred-and-fifty copies on the first day. It was doing okay, but then it started to drop down the charts. I remember, very clearly, waking up on Good Friday and looking at my ranking. I used to be horrifically addicted to checking my ranking and my Kindle sales, because KDP sales refresh live, which is terrible for somebody like me who gets addicted very easily. I checked my ranking and it had really slid overnight and I thought this isn't going to work. It was so much harder by 2013 than it had been in 2011 to sell eBooks if you were self-published. And then this amazing thing happened.
I started checking the sales and I could see lots of sales coming in. Ten came in. Then twenty. Then thirty.
They were rolling in, really, really fast, and I started checking my ranking, which only refreshes every hour-and-a-half to two hours, and during that day it sold something like one thousand five hundred copies and it shot to something like number thirty in the charts. To say that I was excited and relieved would be a huge understatement.
The next day it sold fifteen-hundred again and it just kept climbing and climbing and climbing up the chart.
What happened?
I think Amazon had sent an email to everybody who had every bought one of my books before, and enough of them had bought The Magpies to send it shooting up the charts. That's what you have to do, you have to sell a lot in a short space of time to send books up the rankings. This has happened before where they shoot up the charts because an email goes out, but then they just drop out again. It happens all the time, every day. But for some reason The Magpies stuck and it just kept going up and up and up. It got to number two and it stuck at number two for about a month, because there was a book that cost 59p at number one! And I couldn't shift it off the top spot and it was driving me crazy, and then all these daily deals would come along, overtaking us both. Eventually, this 59p book went up, it dropped down to number two and I went up to number one! It was really exciting.
We discussed the Guardian piece by an anonymous author who had given up after two books and four years of rejections:
I'd written five or six books by then, maybe even more, plus the two I wrote with Louise, and I have five or six that will never see the light of day that I wrote back in the nineties.
You have to have the tenacity. If you really want to do it, you've got to love writing.
I read that article and didn't have any sympathy for that person. I even wondered if it was real, and I'm sure it was. Let's face it, publishers' slush piles are absolutely sky high, and if one writer drops out it makes it a tiny bit easier for all the others.
When you were writing with Louise Voss, what was the trigger that sent your books to number one (and two)?
It was actually a slow climb that first time in 2011. I was spending two or three hours every day doing whatever I could to try and get sales. A lot of it was blogging. I wasn't doing much on social media at the time.
I had a blog where I had lots of guest authors. I tried to befriend as many successful indie authors as I could.
My theory was that if I could bring them and their readers to my website… it's quite similar to what you're doing! There were readers out there who were willing to read indie books and if I could reach their readers, hopefully you would get a few a day and start to pick up reviews, something starts to happen in the Amazon algorithm in the background that you can't really see and the book becomes more visible on Amazon and hopefully more people will click through the buy it. And you know on Amazon you have the people-who-bought-this-book-also-bought…strip that goes across the page? Our books started to appear on more and more of those, and on books that were going up into the top ten. So, suddenly people who were looking at those books could see our book as well, and that's when it really started to make a difference and the book started to climb up the charts. Then I think what happened then was that we had this first book, Killing Cupid, out for a few months and then we released the second book, Catch Your Death, and I'm sure that they did then what they did later with The Magpies, and they sent out an email to the people who bought the first book and lots of them bought the second book Catch Your Death on the same day and that sent it up and it overtook book one and went to number one on the charts.
Did you also have a mailing list at the time?
No, even though my day job at the time was email marketing I didn't get around to setting-up my own mailing list, which is ridiculous! I've got one now and I'm always trying to drive people to sign-up to it by giving away short stories and so on. I try and get as many people to like my Facebook and to join the email list as possible. To a lesser degree there's Twitter, and I'm just starting on Instagram. There's a huge book community on Instagram. It's probably better than Twitter for reaching readers.
What other skills did you bring to bear from your marketing background?
I worked in direct marketing, really, and the thing that I learned was don't do anything unless you can measure its effectiveness, and don't waste time doing things that aren't going to have any impact. The biggest problem that I, and most other writers, have is that we're time-poor. We're being asked to do lots and lots of things. Obviously, the most important thing is to write the books and write them well.
With the rest of the time that you've got I think it's really important to only do the things that are going to have an impact.
You can experiment and if something seems to work, then keep doing it and more of it. You can spend half a day writing a blog post that ten people will read and it's just a total waste of time. I'm always arguing with PR people about what I should be spending my time doing.
To me it's more important to take five minutes to answer a reader email, or to spend a few hours catching up with reader emails and communicating with current readers than it is to put out loads of tweets about my new book, or to write blog posts, because it's so hard to get people to read them.
Blog tours are popular at the moment. They might not be great for sales, but they're good for getting your name out there…
I think it's really important to develop good relationships with book bloggers and reviewers. They are the champions for authors who will help spread the word, and I spend a lot of time networking with people, chatting with people, on Twitter and Facebook and so on. It's important to be nice to people and be personable and be part of the community. I think that really helps, because if you can befriend people and network with people it's a fun thing to do, but it also helps you, because if you have people on your side who are going to shout about your books then that's worthwhile. I'm not saying that blog tours are a waste of time, but you've got to people careful about how you spend your time. That's the main thing I've brought over from my marketing background.
I'm always reluctant to do things that I can't measure the impact of.
If I was in charge of a marketing department at a publisher I'd be reluctant to put posters up on the street, because you can't tell how effective they are, whereas spending money on a Bookbub email you can tell exactly how effective it is.
What are the biggest differences between being published by Thomas & Mercer and your early days?
I prefer being published than I do self-publishing. I haven't self-published anything since The Magpies four years ago. Everything that I've done since has all been through Thomas & Mercer and the process is very similar to how it was with HarperCollins. I like working with an editor. For me, being part of that team, getting the editorial input, talking through ideas, having somebody else design the covers… and they do the marketing, I don't really do the marketing anymore at all, except for running my Facebook Group and my mailing list and doing some social media stuff, because the writing is the bit that I really enjoy, ad it's by far the most important part.
I didn't quit my job in marketing to becoming a marketer for myself, I did it because I wanted to be a writer.
I like as much as possible to spend my time working on the books. That's the problem with self-publishing, because you have to do everything yourself you are spending a lot more time doing all the kind of admin and promotional stuff. Whether it's formatting books, or changing your pricing, or whatever it is, organising promotions. Amazon publishing do all of that for me, which is great. They've got a direct line to the people who buy my books. They know everybody who's ever bought one of my books. They probably know what page they've read up to on their Kindle, they know who's looked at the page and who's bought and who hasn't. I would love to get my hands on that data, but I can't see it.
When you were doing the writing and marketing, how did you split your time?
I wasn't doing any writing at that point. I basically took a few months where I just did marketing. In fact, there was about six months when we self-published Killing Cupid and Catch Your Death and I didn't do any writing at all. I only did marketing on top of my day job and parenting. It was only after we got that deal with HarperCollins and needed to write a new book that I swung back completely the other way and nearly only doing writing. I think it took me a while to get the balance right. Now, I spend 70% of my working time writing, and 30% doing all the other admin, which includes marketing and social media, but also accounts and things like that.
I love running my Facebook page. Apart from the writing itself, that's my favourite thing to do. I'll put a post on there and it's like having a group of cheerleaders. I might be having a bad day and I'll put something on there: a competition or a giveaway, or an update about a book that I'm working on, and you'll get loads of people saying, 'I can't wait to read it,' and getting really excited. It's great, it really spurs you on if you're having a bad day. Even if you're having a good day it makes you feel better. I don't see that as any kind of hardship whatsoever, communicating with readers. I can't imagine what it must have been like in the olden days when you had to answer letters, put a stamp on them… It must have been really strange when there was no internet and you couldn't communicate with people very easily and there was no such thing as Amazon reviews… actually that must have been better!
What advice do you have for getting reviews on Amazon?
It used to be that there were lots of bloggers out there who would accept indie books, and you would get reviews from them and they would post them on Amazon and Goodreads. It's much harder now to get self-published books reviewed by the bloggers. There are still people out there who will do it, but what we did back then was approach these reviews sites and blogs. Now I've got an existing audience I will do giveaways of advance copies in the couple of  months before the book comes out. I'll run a competition on Facebook, for example, and say that I'm giving away ten/twenty digital copies of this book, and people clamour for them, and I'll send them out and make sure that I can get twenty or thirty reviews on day one. You can put books on Netgalley as well to get reviews. You have to pay to go on Netgalley, I'm not sure how much it costs, but it is important.
People try and game the system and get their friends and family to write reviews, but Amazon will know that if someone you're friends with on Facebook writes and review and they'll block it, because they use cookies to track it.
Everything's been much easier since The Magpies. I've become a full-time writer, and I've had five number ones on Kindle UK, and I've had another book out called Follow You Home which has sold over half a million copies each, it's my biggest seller. I think when you talk about becoming a bestseller, it's not just about your debut, or your first book.
That's actually when the hard work really starts.
Everybody's interested in debut authors, it's like when you have your first baby: everyone's really excited, they all come round, and you put photos on Facebook and you get hundreds of likes. By the time you've had your third or fourth child… everyone's like, 'Not another one!' Keeping that interest going and keeping readers on board is much, much harder. And I really like authors, like Sarah Pinborough, who've put the work in and had maybe fix or six books published and then they have their big breakout hit. A lot of that's because they've got a lot of goodwill in the industry, and they've built-up a fan base. Having a bestseller with your first book is really hard.
You don't have a series character, do you? Your books are standalones. Does that make it harder for you, or is it a good way to get new readers on board?
I think it is a good way of getting new readers. My feeling with series is you're always going to working with diminishing returns; people won't read book two unless they've read book one, and they won't read book three unless they've read book two and so on. If you keep going and get to a certain point, like Ian Rankin did, or Lee Child did, there must be a tipping point where that series suddenly becomes successful and you know that people are going to keep buying book after book after book. That's the Holy Grail, I guess. I have started a couple of series where the sales of the second book have been less than the second book, so it felt pointless writing a third book. Also, I prefer to write standalones, because I like to have a self-contained story.
I was always a big Stephen King fan and most of his big books, especially when I was reading him in the eighties, they were all standalones and I guess that's just the way that I think: I like to write a book that has an ending, or a slightly open ending.
And people are always emailing me and want to know what happens after The Magpies. What happened to these characters? There's always a twist right at the end and people want to know what happens next. But I think it's good to leave people thinking about it and wanting more. That, for me, is where the story naturally ends. It's partly a commercial decision, but mainly a creative decision to write standalones. Having said that, I am thinking about writing a short sequel to The Magpies, just to wrap things up. Maybe a novella. I've got a character called Lucy Newton, who's in The Magpies, she's the main baddie, and people are obsessed with this character, they want to know what happens. She's like an evil Amazonian woman and she really struck a chord with readers. She makes a cameo in every one of my books. If you read my books chronologically there are little Easter eggs in all the book.
Like a Mark Edwards Universe?
Yeah, I love doing that. There's always a Lucy Newton reference in the books. I've got a private detective, who's the main character in Follow You Home, and he makes a couple of smaller appearances elsewhere. There's companies and brands that appear. I love doing it and I know readers love it as well. Although they can be read as standalones, I like that there is this universe that regular readers will get something extra from reading it.
When do you come up with your titles?
I either come up with them immediately, the second I come up with a synopsis. Or I agonise for months and months and months, trying to come up with one. And the best ones are the ones that come instantly. What usually happens is I'll come up with one, I'll say to Amazon 'That's a working title, don't use it,' and they'll say, 'We really like it,' and they'll use it. The Devil's Work was meant to just be a punny working title for the book, but they really liked it. I'm writing a book at the moment which is set at a writers' retreat and I'm going to call it The Retreat, and that's what it's going to be called even though I've spent months trying to come up with other titles.
Do you ever test titles with your Facebook group?
No, I will ask other authors that I know, and they will nearly always like the one that the publisher doesn't like. They always like the slightly more arty, esoteric title, and the publisher likes the one that's got 'Girl' in it.
How far in advance do you get the cover art created?
I've only ever really done it with three. With Catch Your Death and Killing Cupid we already had the books before we looked at the covers, and I just went onto stock photo sites. With Killing Cupid I found quite a controversial picture, because I thought it would grab people's attention. The original self-published version of Killing Cupid had a very stylised picture of a woman lying on her back, scantily clad with a gun in her hand and these rose petals all around her head. It didn't have anything to do with the book whatsoever.
Louise really didn't like the image. It was too strong, but I said it would grab people's attention and it did.
With The Magpies. The HarperCollins version of Catch Your Death had a photo on the front that had been taken by a photographer. I befriended the photographer and she let me have this photo for free to put on the cover of The Magpies a year or two later. If you go and look at The Magpies on Amazon, it's still this cover; it's a woman in a nightdress sitting in the woods. It had nothing to do with the content of the book whatsoever, but it signifies that it's a creepy, psychological thriller.
It conjures the atmosphere of the book, rather than the content.
It's got wintery trees. You can't go wrong on a psychological thriller with wintry trees. I gave that photo to my sister-in-law, who's a graphic designer, and she did the rest. The font: she cut out lettering, screwed it up and then stuck it to the photo and took a photo and that's we created the Mark Edwards font that we've stuck with ever since. Covers are really important. The product description is also incredibly important. Another thing that I did, when Killing Cupid was self-published we were constantly rewriting that description to try and improve sales. I used to tweak it a lot, and back in those days you could see what percentage of people had visited your page would go on to buy the book. You can't any more. By changing that description, within an hour sales had doubled.
What did you do?
I made it much punchier and more straightforward. I think the original description was a bit long-winded and so I studied what other successful books were doing and re-wrote the blurb in a much more intriguing way. And I still write the blurbs for my books now because I enjoy doing it, and I think I'm quite good at it, because I know exactly how to hook people in. Some books work better than others. I think the Follow You Home description is especially good, because people read that and they want to know more. It basically says a couple have gone into the woods, seen something creepy, and people read it and want to know what they've seen, and I'm sure that's why so many people have bought that book, because they read the description and immediately want to know what that couple saw in the woods that's so scary.
That's part of writing a bestseller. The set-up has to be really intriguing and capture people's imaginations. If you can describe your book in a sentence, or even a few words, that really helps.
How many words would you use in a blurb?
Just a couple of hundred. The quicker you can get the message across, the better. Three paragraphs, or two, if you can. I joke about this, but I'm actually quite serious.
I used to be able to describe all of my books in three words… two of which were always 'from hell'. 'Neighbours from hell', 'Girlfriend from hell', 'Holiday from hell', 'Office from hell'.
They were my first four psychological thrillers. All you have to do is say that and people know exactly what they're about. I've now made life harder for myself, because I can't describe my new book in three words. It's about a serial killer who makes his victims happy before he kills them.
The other problem is how much do I give away in the description? I don't want to give away too much. The reader knows the killer's motivation before the police in the book do, because it's the hook of the book, I've had to put it up front that's what the motivation of the killer is. If it was revealed in a twist, it would be much harder to sell.
One of the things I do is before I start writing a book is I'll write a blurb for it.
Just a page, so it will be a slightly longer version of the blurb that will appear on the Amazon page, and then I constantly refer back to that to make sure that I'm sticking to the original idea and that I'm not veering off. I think it really helps. I think sometimes when you're deep in the book you can go off into all these tangents and get a bit lost, but if you can come back to 'What's the core of this idea?' and try and keep focused, then writing that blurb really helps. It's really important, along with the first reviews. Those most helpful reviews in particular that appear on the first Amazon page are really important.
They don't necessarily have to be good reviews. People will buy books where the reviews are very divided.
If you look at books like Fifty Shades Of Grey or Gone Girl, even The Girl On The Train, often the most helpful reviews is a real mix of five and one or two star reviews. I think readers like that. If you can divide readers' opinions, then that makes readers more intrigued. Also, they're suspicious if they see blanket four and five star reviews. They think the authors' friends and family must have done this. People like the idea of making their own minds up.
That's another thing; have a book that divides opinions. Most bestsellers really divide opinion.
Word of mouth is so important. You need to have some scenes in the book that will stick in people's minds, even if the scene seems a bit crazy or out there or completely bonkers, keep it in.
If you write a scene and you think, Oh no, that's too strong, or it's too controversial… keep it in. It's the one that people will remember.
In Because She Loves Me there's a scene where a couple have sex in a freezing cold pond in Brockwell Park in London. And I wrote it and thought I'm going to have to delete that because it's so ridiculous, how can he get it up in that pond? But actually, it's the scene in the book that everybody talks to me about. In The Magpies there's a scene where a load of spiders invade a flat. I wrote that scene and thought this is too crazy, even though it's based on something that actually happened, where I used to go out with this arachnophobic woman and one night we had about twenty spiders run across the living room floor and she was going mental. And I put this into The Magpies, but really ramped it up, and I'd say out of all my books that's the scene people mention to me more than anything else, because they remember those spiders, and they picture them in their heads as being big horror movie spiders.
The other thing is make sure you have a really good ending that people remember. I'm going to mention Sarah Pinborough again, because that's why that book's been so successful because you read it and you immediately want to talk to people about it. Don't be bland, don't be wishy-washy, take risks. I think all of the best books take risks. And don't be scared of some people hating your book.
It's much better to be loved and hated than to just be liked.
Do you ever beta-test your books?
No, I don't. I will just work with my editor. There's two people at Amazon, including my editor, who will read it. There's the editorial director and the editor. They will give feedback ad my agent will give feedback, but apart from that… Oh, my wife is my beta-reader, actually! She reads them before anyone else and always gives me very good feedback. And I'm not just saying that, she's a very good and honest reader, which I think is important. But the thought of a kind of committee or group coming back to me with feedback is kind of horrifying to me. I've never been a member of a writers' group. For that reason I would hate to stand up and read out something and have people give opinions about it and critique it. I don't think it works.
One of the good things about co-writing is that you have somebody to instantly give you feedback.
That helps because it gives you more freedom, you're willing to take more risks. When you write on your own, you have no idea if what you're writing is any good or not. When you're writing with somebody else, someone whose opinion you trust, and who's honest with you, then it's really helpful, I think. In the absence of having a co-writer I think it's good to find one person you really trust to give you feedback, but otherwise I would use a professional. An editor. If you send out to a load of beta-readers and they all say the same thing, then maybe they're onto something, but I imagine most of them would come back with completely contradictory feedback.
What's your ideal pre-order period?
Because I'm not self-published, so I don't control pre-orders or when the book appears on Amazon or anything. They put it up about six months before the book is actually released. It quietly goes up and nobody knows it's there. I'm never sure what's the best thing to do with pre-orders because I worry that if you get a steady trickle of pre-orders in the months leading up to release then that will dilute the first day or first week's sales, which will help shoot you up the charts.
I don't encourage people to pre-order. I prefer to have a big bang when the book comes out and try and get as many sales on day one as possible.
What usually happens is Amazon will send out an email to a few people a couple of months before the book comes out and it will go up into the hundreds. I don't see my pre-order numbers. I never know what they are until after the book's out. I will put all of my effort into launch day and I will do loads on launch day. I will do a big Facebook party, I'll be on Twitter all day, I'll send emails to my mailing list, I will try and think… imagine the book up the charts!
What is a Facebook party? Is there cake and balloons?
I think people do sit there with cake. I will sit on Facebook for a few hours. I'll set up a Facebook event, and then I'll invite people to it and I'll advertise it on my page and then I will basically just be on Facebook typing furiously for a few hours answering questions, running competitions, trying to get people excited. I have guest authors come in and do giveaways. This year I'm thinking of doing a Facebook Live video, which I haven't done before, and see how that goes. Last one I did I was flying to America the next day, so I had to do my launch sitting in a hotel on my own in Heathrow. It was a bit sad! I felt like I had hundreds of people there with me, celebrating the launch of this book, because they were all there on Facebook being really enthusiastic.
On selling over two million books…
I constantly live in a state of fear. I can never sit back on my laurels and think I've made it now. You've got to keep going and going and going. I want to be doing this for the rest of my life, or until I can swan off to live on a tropical island somewhere.
SHARE THE MEMES…
VIDEO TRAILER
SHARE THE PODCAST WITH A FRIEND
SUBSCRIBE TO THE BESTSELLER EXPERIMENT PODCAST!