EP44: Jennifer Niven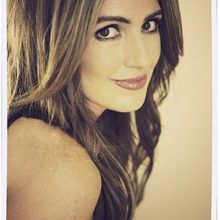 Jennifer Niven is a phenomenally successful YA novelist. All The Bright Places was a Goodreads Choice Award winner and is now being adapted for film starring Elle Fanning. We spoke to Jennifer not long after her tour of Australia and New Zealand…
PODCAST

In this episode you will discover…
How bravery and honesty can only improve your writing
How your characters can teach you about the story
How to storyboard your book with a music mood board
And a great solution for parents trying to write with kids running around the house!
Thanks for listening and joining us. Have some feedback you'd like to share? Leave a note in the comment section below.
SPREAD THE LOVE
If you enjoyed this episode, please share it using the social media buttons you see at the bottom of the post.
SUBSCRIBE, RATE & REVIEW ON ITUNES
Please do subscribe on iTunes and leave an honest review for The Bestseller Experiment Podcast on iTunes. Ratings and reviews are extremely helpful and greatly appreciated! They do matter in the rankings of the show, and we read each and every one of them. Don't forget, when subscribing to the show on iTunes you will get automatic updates.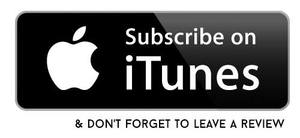 If you have any questions, you can contact us here.
Episode Highlights:
Links featured in today's show:
Bestseller Experiment's Vault of Gold. Sign up to get your free Writer's ebook
Question Mark: Have a question you want answered on the show? Click here.
EPISODE TRANSCRIPT (HIGHLIGHTS)
Jennifer Niven is a phenomenally successful YA novelist. All The Bright Places was a Goodreads Choice award winner and is now being adapted for a film starring Elle Fanning. We spoke to Jennifer not long after her tour of Australia and New Zealand…
All The Bright Places and Holding Up The Universe are quite different from what you had written before, aren't they?
Absolutely. I started my career in non-fiction and wrote these two books about Arctic expeditions, Ada Blackjack being one, and my first book was called The Ice Master. Very quickly the media started called me 'Arctic Girl'. Nothing against the Arctic, but for me the story is not because of the Arctic. That's not why I wrote those books. The reason I wrote them is because of the stories themselves, which I fell in love with. I made the conscious decision then to turn to something different, and I started working on an adult historical novel. All The Bright Places and Holding Up The Universe are a whole other career for me.
All The Bright Places deals with some very sensitive subjects. How do you approach topics like that?
In the spring of 2013 I lost my literary agent, very suddenly and unexpectedly. I had been with him for fifteen years, and the last conversation we had in person he said to me whatever you write next, I want you to write it because you can't imagine writing anything else, not even if it terrifies you. I knew exactly what that was. Years ago I loved a boy who had bi-polar disorder, and I lost him to suicide. I always knew that I wanted to write something about him, something about that experience, because it was life-changing for me and it was very profound, but I didn't know if I could, because it was so personal and so hard to go back to. That summer I thought about what my agent said and I thought this is a way to honour him and a way to honour this boy I loved. I sat down to try to write the story which became All The Bright Places.
I told myself even if no one knows that I'm doing this right now, they never have to know if it doesn't work and I'm not able to do it.
I came out very quickly and I wrote it in about six weeks. The thing that really informed it the most for me was this experience and knowing this boy and just seeing firsthand what he went through, his struggles to be in the world every single day. Beyond that, I also wanted to do my due diligence by talking to experts, by having people read the manuscript who were experts in the mental health field or suffered with bi-polar, or depression, or suicidal tendencies themselves. Just to really make sure that it read authentically, especially because it's a huge responsibility, especially when you're writing for teens, with subjects like this.
Did that research come after the first draft?
The first draft was written just out of my heart, and memory of this boy. Then, yes, that research really came after the fact. It was then giving the manuscript over and sharing it, and also asking many, many, many questions and then going back over the draft that I had written.
Was there much that changed after that?
There really wasn't. Just knowing him like I did, and just knowing from what we talked about and what he was going through… He always wanted me to try to understand what he was feeling and experiencing. That's where it came from.
Has that experience changed how you write?
Absolutely. It's interesting, I went to film school for my graduate school, and I went to study screenwriting, and something that my fellow screenwriters said to me that I always kept with me, was they were worried that I wasn't really able to open up on the page the way I needed to, and really tap into all of my own personal emotions and experiences. I kept that with me, and I thought maybe I'm not able to do that? I can do it in bits and pieces with my non-fiction and with my adult fiction, but All The Bright Places was the first novel that proved to me that I can do that. I haven't stopped since then. I went to an event in March and when we were taking audience questions this young boy said, 'Jennifer, will you promise that you will keep writing brave, honest books for people like me who need them?' And I said, 'Absolutely! I will not be going back now that I know I can do this.'
Do you find that it's easier doing it way round? Heart first, then fill in the gaps with research?
I do. I did the historical novels and the non-fiction books, which of course are really, really research-heavy. Those I had to do the research.
With this one it went against my instinct to start from the heart, but it was really necessary otherwise you can't really get into that emotional flow that you need to just let the story out.
You want to feel all of the emotions that you need to feel as you're writing. Otherwise your readers aren't going to feel those same emotions. I think if you're stopping and starting all the time to do the research it pulls you out of it in a way that can be harmful to the writing process.
Was it hard to write, or was it like a release?
I reimagined a lot of things, because I didn't want it to be a memoir. The challenge for me mostly was tapping into the emotion and then there were certain scenes in the book that were harder to write than others. In some ways it came out very easily, but in other ways there were hard days where I knew I had to face something that was not something I wanted to sit down and spend the day with. I had a young writer ask me recently, 'How did you write All The Bright Places without crying?' and I said, oh my gosh, I cried a lot, which maybe will make my readers feel better since I know they cry a lot when they read it.
You have to be able to feel those emotions when you're writing it, otherwise your readers aren't going to feel it.
Did the book's success take you by surprise?
Absolutely. I still can't believe it. I just got back from Australia and New Zealand and I've been really touring the world for the past three years with All The Bright Places, and it never escapes me I'm there because of this book. I meet readers, and hear from readers all over the world, daily, who are impacted in big ways or small ways by this novel and the letters I get and the messages I get and the people who I meet all say 'The book saved my life in some way.' I didn't anticipate that, just writing about this boy that I loved.
Were you involved in the marketing of the book? Particularly in the UK with the

Zoella Book Club

?
I've had the great good fortune of working with the most amazing publishers around the world, but particularly in North America and the UK, and the marketing campaigns are all things that they came up with, although they do involve me in them. They want to know if I have any ideas, and they want to run things past me. The teams have been amazing and so innovative, it's also been handled so sensitively, which is important for a book with a subject matter like this. And then the Zoella Book Club, I was thrilled and excited. Apparently Zoella knew she wanted to do All The Bright Places, she had read it and loved it, and she knew she wanted it to be the launch title for the book club. I can't tell you what that means to me.
The YA readership is a very discerning readership, very passionate. Were you aware of it before you wrote All The Bright Places?
I wasn't terribly aware of it. Only in the sense that I loved reading YA, but I didn't really have the knowledge. I had no idea just how passionate and how enthusiastic and how discerning these readers are. I've written for adults and hands-down the YA audience is my favourite, because they are so passionate and so honest, and so smart, and I just feel very honoured to be writing for them, and I appreciate them so much.
Your latest book, Holding Up The Universe, deals with issues of weight and self-image. How did that come about?
It wasn't as clearly personal as All The Bright Places, but it came from different parts of my life and the lives of people close to me. With Libby, who is my female character in Holding Up The Universe, she is struggling with the body image issues that other people have about her, because Libby is very heavy. She's obese. She has been her whole life, and she's been bullied for it. But she sees herself clearly and she's very confident and she's been through everything you can go through with bullying, and horrible social media bullying, and in-person bullying, and I thought it was so important to represent not just the slim, or average-sized heroine of YA literature. We need to see more diversity and that's something that YA does very well. That came from my own personal experiences, it also came from experiences of people in my family, and a really good friend of mine. Libby, to me, was just so inspiring to write, and she's my hero in many ways. There's a little bit of me in her, but she's really her own person too.
Have you had that experience with other characters in your books?
I have. In all my books there are pieces of me in all of them. There are personal things in all of them, and some are more identifiable than others to the outside, but I definitely feel that however many pieces of me are in my characters, the characters are all their own people. Especially with Finch (from All The Bright Places). When I thought about Finch, I thought about this boy I loved, but now when I think about Finch, the first thing I think of is Finch, because he's very much his own person. They become real to you. They're like family in a way. They're my literary family.
We talked about characters with Erica James. She will observe people around her and then invent lives for them. Is that familiar to you?
Absolutely, and it takes on this life that you just don't anticipate. The characters do, and the story does as well. It's wonderful to look back on stories that I've written and I can see what I was going through at the time, but then they have gone off in these amazing ways that I didn't anticipate.
Can you tell us about

'Find Finch'

on social media?
All The Bright Places is being made into a film, and Elle Fanning is going to be Violet, which I'm very excited about. She became attached to it about eight or nine months before the book was actually out, and no one knew that I had pictured Elle when I wrote the book. Even though Violet is very much me, I needed to picture someone else in order to have enough objectivity in order to write this character who was so much like me. I pictured Elle Fanning, and was thrilled when she signed-on to play Violet, and now we have now cast Finch, mainly because the director Miguel Arteta, who is amazing, wants to wait until just about a month before shooting because we want to cast an actor who's age-appropriate, and we don't want a twenty-six-year-old playing Finch, we want a nineteen-/twenty-year-old, but the problem with boys that age is that they can, overnight, turn into thirty-year-old men. So, Find Finch is my way of sharing the list of actors who are on the Finch list, and we want readers to be involved as possible in the process, because we know how important Finch is to them. So, I'm getting them to vote on their Finches. These are the possible actors, which ones do you think would be the best Finch? It's inspired these conversations. Every Monday I do Movie Monday, and I reveal another actor on the Finch List, and it's quite exciting to see the response and see the polite, but strong, conversations that are being had between people on social media. They're very passionate.
You're adapting the book for screen. Is that terrifying?
I am enjoying it now, but at first it was absolutely terrifying. Miguel, the director, was the one who said to the producers that he thought I should be the one to write this script, because it's such a personal story, and he felt like only I could do it. I can't tell you how much that meant to me, and I how much I appreciated that vote of confidence, but at the same time it was so intimidating. I knew the producers were a bit like, 'Oh-kay…' Now they're very much on board, but at first they very wary. It's been a fascinating process. It's become a very different thing in my mind. All The Bright Places as a movie is very different to the book, just in the sense that it's a different process for writing, and you almost have to think of them as two different entities.
You hear the phrase 'Kill Your Darlings' from screenwriters all the time. Have you had to make any really tough decisions?
Definitely. And that's one of the first things I learned in film school, Kill Your Darlings. You have to be willing and able to do that. To realise that the work will be stronger if you can do that. We've had to make some decisions… At first, I said to Miguel I think this would be great if we could do a three-parter, like The Hobbit, and we could include every scene, and he said, 'Mm-hmm. No, that's not happening.' Since I can't do that I've had to get rid of some scenes that I would love to have seen in the movie. But the thing is, at the end of the day, and this is a thing that I've told readers, I want to make sure that it's the story that you have read on the page is the way it feels on the screen. Even if some of those scenes aren't there, even if there's a scene that's new, I want you to feel the same way you felt when you read the book.
What does it feel like stepping back and looking at your career so far?
It feels surreal, and everything goes so quickly and there are so many exciting things, and it's hard to take a moment now and then, which is something my mother always said to me, 'Make sure you absorb this and really let it in, because these are amazing once in a lifetime things that happen, and you have to really feel them.' I try to do that, but it's hard, but every now and then it will hit me. Most recently I was in Australia, and I was talking to someone about the screenplay and there was all these amazing, lovely fans, who were so excited and bringing me gifts and fan art they had made, and I thought I have to take a moment, right now, and just let this in, because it's just amazing and it never, ever gets old and I never don't appreciate it, and I never forget that it all started, again, with this boy I loved and then blank page and this story.
How old were you when you first started writing?
I think I was probably seven or eight. It was as soon as I could really master the alphabet and put words together I was writing. My mom was a writer. I'm an only child and I think if she had any hope of getting any writing time herself, she had to instil writing time into my childhood routine once she figured out that I loved creating stories, so we would have writing time together, and it was so special, and she really taught me to find the story in everything.
All of the things I learned from her about life, not just writing, pertain to the writing as well. I knew that she loved me unconditionally, so I knew unconditional love from her, and I also learned from her that I should never, ever limit myself, and I could be or do anything I put my mind to. I think that's something that's informed my life and also my writing. She always taught me to be lovely, and to make the world a lovelier place, and I thinks that's something I try to do with my readers, especially on social media, which can sometimes not be a lovely place, but I try to create a safe space for them where they know it's all about positivity.
Are you a write every day writer?
I am. At this point I have to be. I've been a professional writer for twenty years. I've been fortunate enough to not need to do anything outside of that. That means a lot of discipline, and a lot of working, working, working… I show up to my desk every day and I work probably, depending on the day, eight to sixteen hours, depending on what's happening. Sometimes I work seven days a week, sometimes I work five. I love the creative part of it, but so much of it now is the business of writing. It's emails and publicity and promotion and just any number of different projects that you're working on for your publishers. You have to be very protective of the creative part. Carve that time out and make sure that it happens.
My natural writing clock kicks in around 4pm and goes on till midnight. I can't always follow that schedule. I will definitely work on the morning and write whenever I am able to, and there are days when I shut everything out, and I go into what I call the writing cave and I just write all day.
The writing encompasses the brainstorming and the outlining, the character work, and all of the prep work that you do before you go into the book.
You're a big outliner?
Y'know, I'm not. You have the terms pantser and plotter, I'm definitely somewhere in-between. I think of it as a road trip: I know when I'm starting, I almost always know where I'm going to end up, and I know the general route that I'm taking.
But I have to leave myself open to all the detours along the way that are unexpected
And I don't know everything that's going to happen on the way to my end point. I know the way, the route of the path of my story, and I know my characters really well. For me it's about knowing the characters and the overall story that I want to tell.
Do you build characters before writing them, or do you prefer to discover them as you go?
There are definitely things to discover as you move along, but I prefer to do as much work as I can beforehand, because if I know them really well, they're going to influence the plot, they will be able to tell me if something I'm trying to make them do is not going to work, they'll also be able to inform me where they need to go next.
For me, I need to know them as well as possible, and one way I do that is to make playlists for my main characters and it's a great way of being able to drop into their world emotionally.
Especially if you're writing dual narration, as I have been with All The Bright Places and Holding Up The Universe, and you have these two voices that you need to keep unique and distinct. That's a great way of going, okay this is Jack from Holding Up The Universe, here's his playlist, I'm going to listen to that while I write his chapter and then I'll switch to Libby's playlist when I go to Libby's voice and her world.
One thing I also do is storyboard the book itself with songs. I will do a playlist for the book, and again I don't know every detail of what's going to happen, but I know that overall emotional arc that I want to follow with the book, and the music will help take me there.
What's it been like touring the books?
I love it. So much of the writing is solitary work, and you have to be able to be alone with the work, and be comfortable with that, which I definitely am, but there's another part of me that loves to go out into the world and travel and meet people. I love both parts of it. It's hard to write while I'm on the road, because the schedule is very full, and also it's just hard to really be alone with the work the way you need to. For me, the best part is getting to meet these readers. I've toured all over the States, but I've also been to the Philippines, to Puerto Rico and Brazil and the UK a couple of times, and Italy and most recently Australia and New Zealand and it's just amazing to get to meet these readers who you wouldn't normally get to meet, and just thank them in person for all they mean to you and the books.
What are the things you learn from readers?
I just hear so many moving stories about how the book has impacted them and there are many, many tears. I've been cried on quite a lot, and I have done my share of crying in return and many hugs and just beautiful, beautiful fans who I feel so honoured that they would share their stories with me. Sometimes what they'll do, because they know that they won't have a lot of time with you at a signing, depending on what kind of event it is, they'll write a beautiful letter to you ahead of time, and then give it to you so you can take it home and so you know everything that they wanted to tell you. I treasure every single thing that I get from them.
Yes, they're so talented. And it never escapes me that they're taking the time to do this and they're making this fan art and paying this lovely tribute to your book and your characters, I feel like Fan Art Friday is the least I can do. I can't showcase all of them, but I look at all the ones that they tag me on and like them because they're beautiful.
Looking beyond the movie, what's next for you?
I am working on my third YA novel right now, and that is in very early stages and I can't quite talk about it yet, but it's another very personal story. I also have just sold a project with another YA author, and I can't reveal, but probably by the time this comes out that will have been announced. I'm very excited about that.
What advice would you have for us collaborators?
Collaboration is so interesting because writing by yourself can be wonderful, but there are times too when you wish gosh I wish someone else could weigh in on this. I think with collaboration it's so wonderful to have each other there to be able to be open to any sort of idea, to be able to have that great communication and say, 'Hmm, okay, I hear you, and that's an interesting idea, but no…'
It's all in how you communicate with each other and be honest but kind, of course, and just really think about what's the best thing for the work.
For me that's whether it's an editor or a collaborator, that's always the most important thing: what's going to serve the work the best?
Is this the first time that you've done a collaboration?
It is like this. I've done collaboration in television. I did a project with my best high school friend, and Charlie Sheen, of all people. Which is a book in and of itself. I also did a collaboration with the same friend and Philip Seymour Hoffman, and that was an amazing experience. I've only really done them in the television world and now the film world, but this has been a different experience, but I've really loved it. It has really been wonderful.
SHARE THE MEMES…
VIDEO TRAILER
SHARE THE PODCAST WITH A FRIEND
SUBSCRIBE TO THE BESTSELLER EXPERIMENT PODCAST!